Home
These pictures were taken by Mark Collier at the second wiring work bee. Thanks to Kurt Vollenwyder who has spent hours working on the schematic and helping with the installation. The electrics will be rock solid when we are done. Thanks to Kurt Vollenwyder, Bob Farquhar, Andrew Taylor, Tim and Jeremiah Kuhlmann, Michael Pasch, Raul Cirne, Mark Collier, Michael Nicoll-Griffith and Bill Kelly for all their help with the wiring.
Wiring up the peninsula for Granton and Abercrombie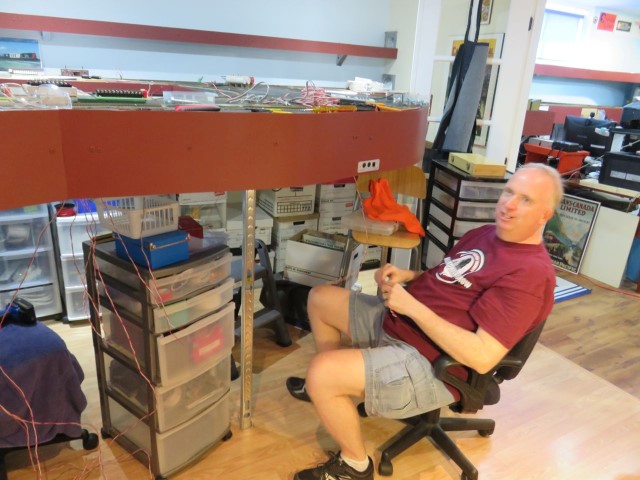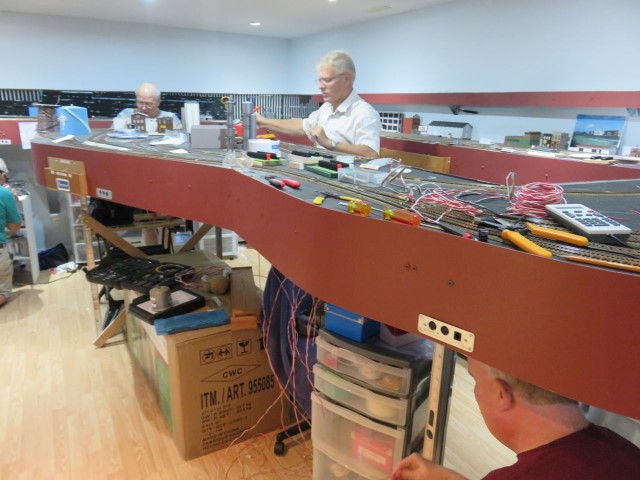 Andrew and Bob working above and me working below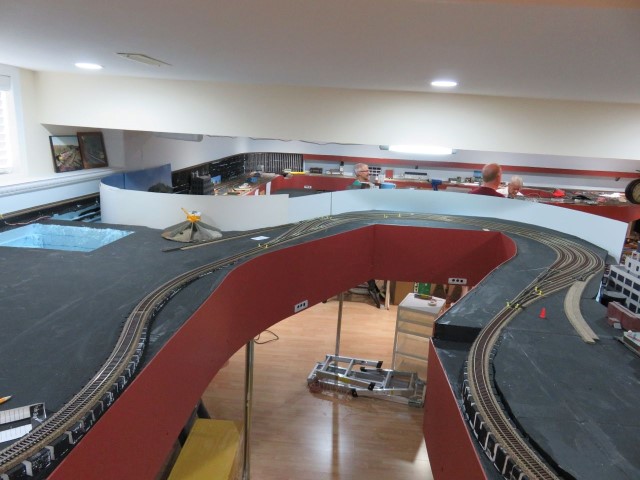 Mark and Raul faced the challenge of getting the wiring through 8 inches of foam in this section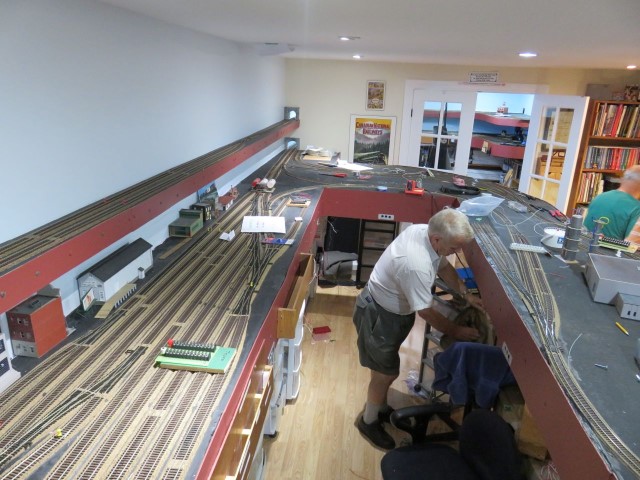 Birds Eye view of the Stellarton yard on the left and Westville on the right. Andrew Taylor working on the wiring.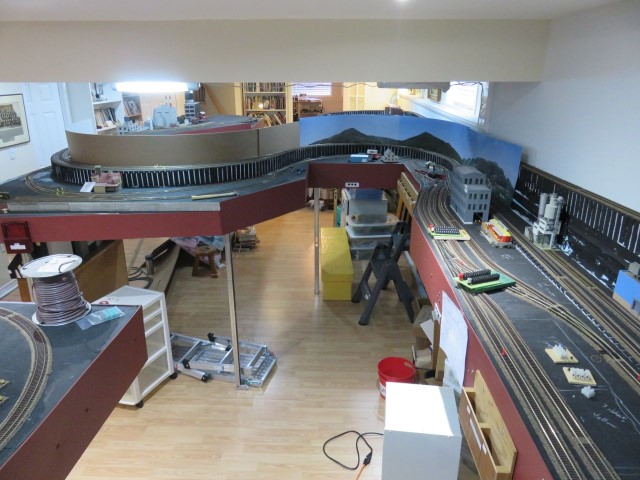 Trenton and Pictou Landing