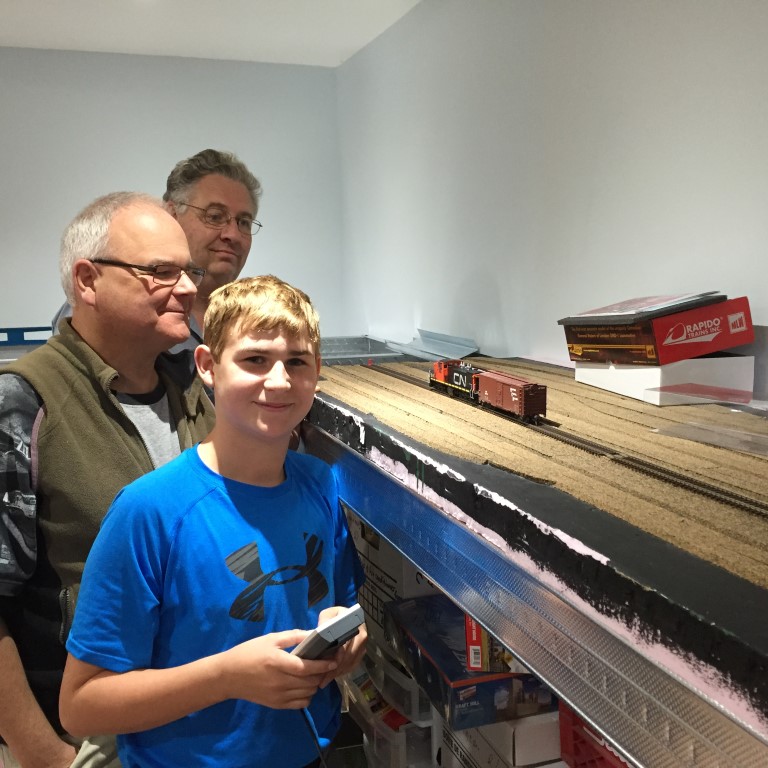 At the end of the day we hooked up nine feet of track and ran a short train. Dustin is at the throttle while Rob and Michael watch.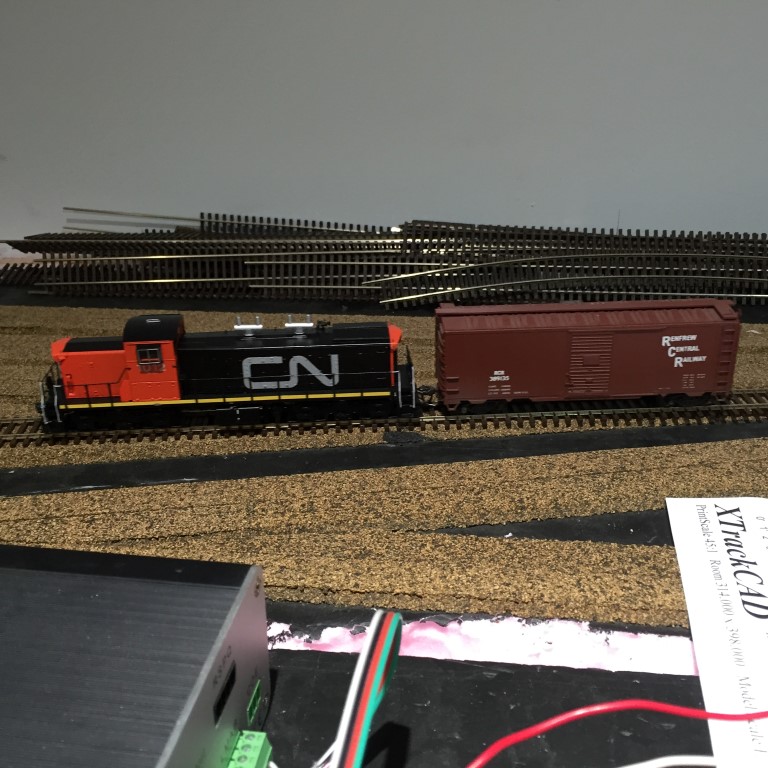 The small train we ran at the end of the day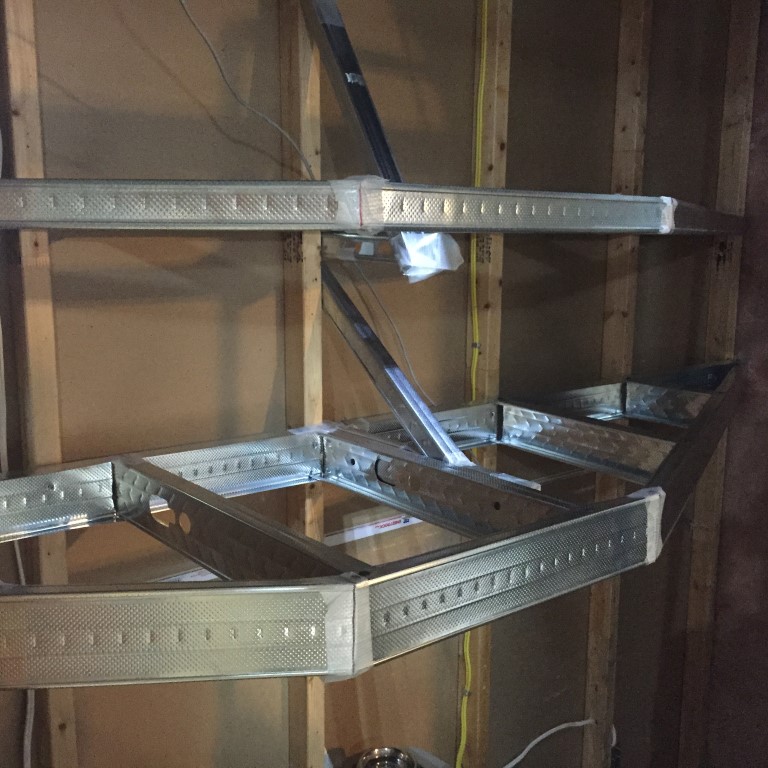 The loops that will have track coming through the wall and back again on two levels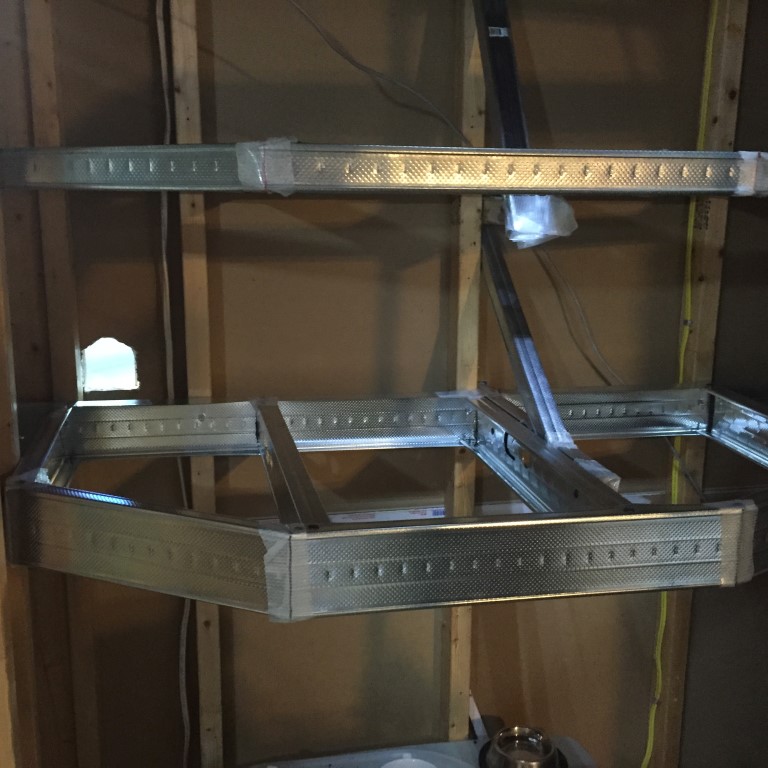 The first of six holes that will have trains coming through. This is the lower loop.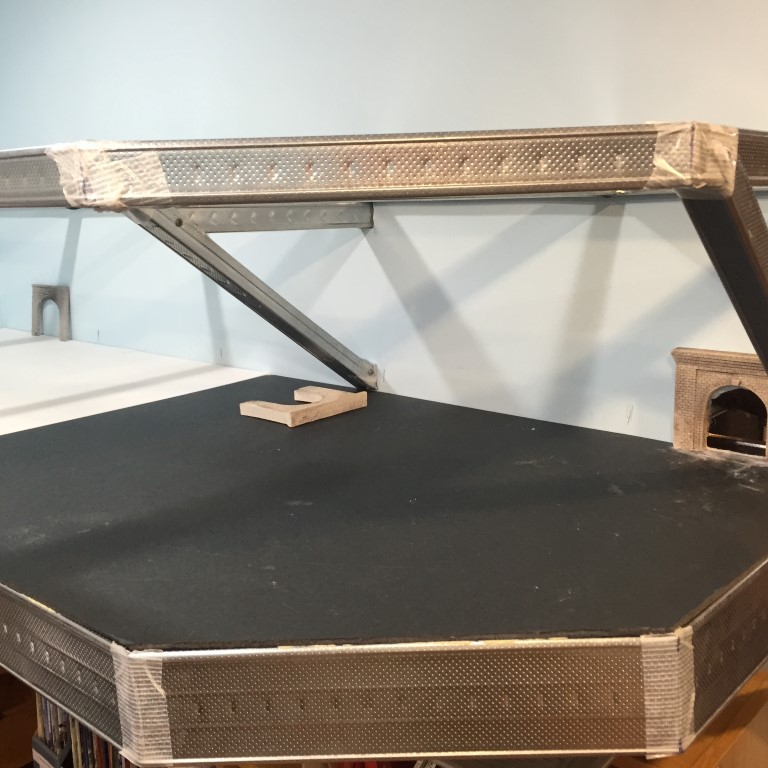 Lower staging with the portal that will tack track to the loop. Gator Board is the base for both levels of staging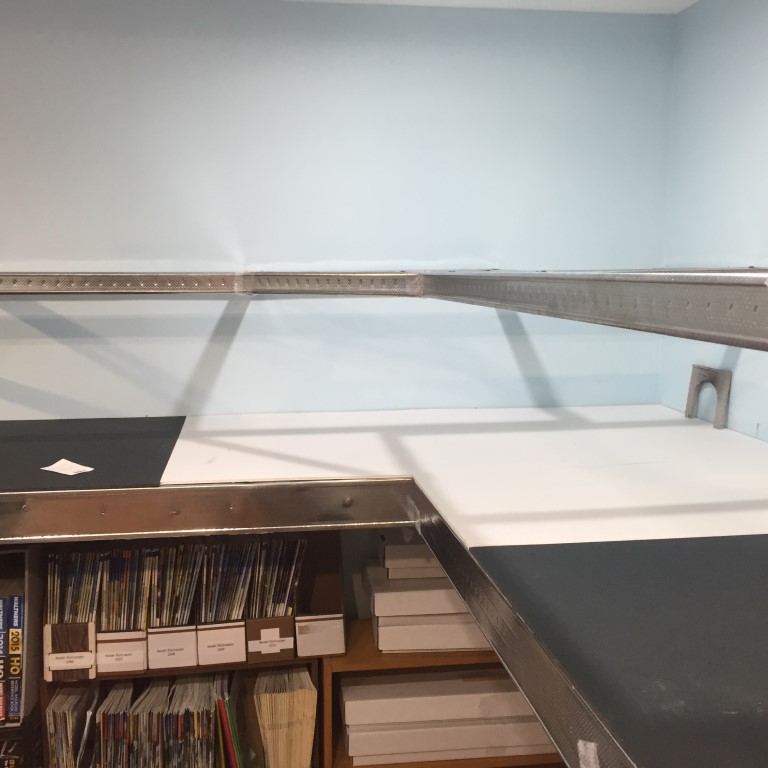 More of the lower staging with Gator Board on it. Upper Staging will have Gator Board applied soon as it is now braced sufficiently.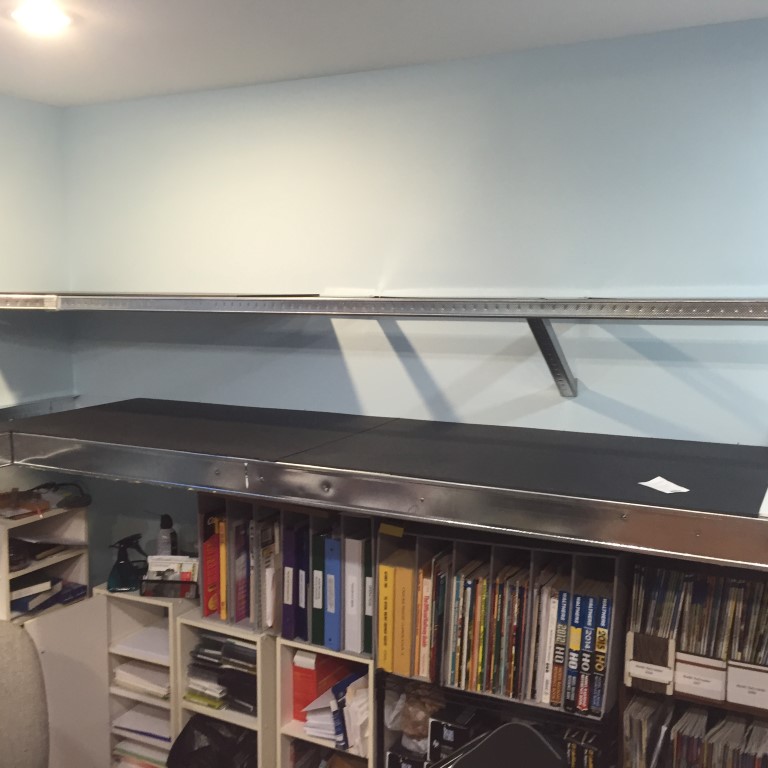 Lower and Upper staging benchwork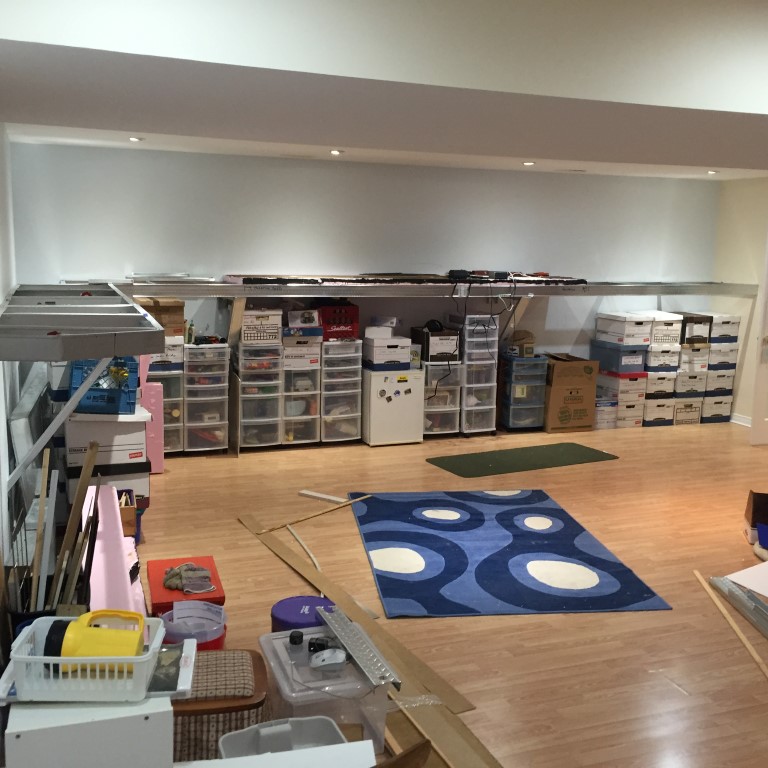 The main train room. Still lots of benchwork to go in.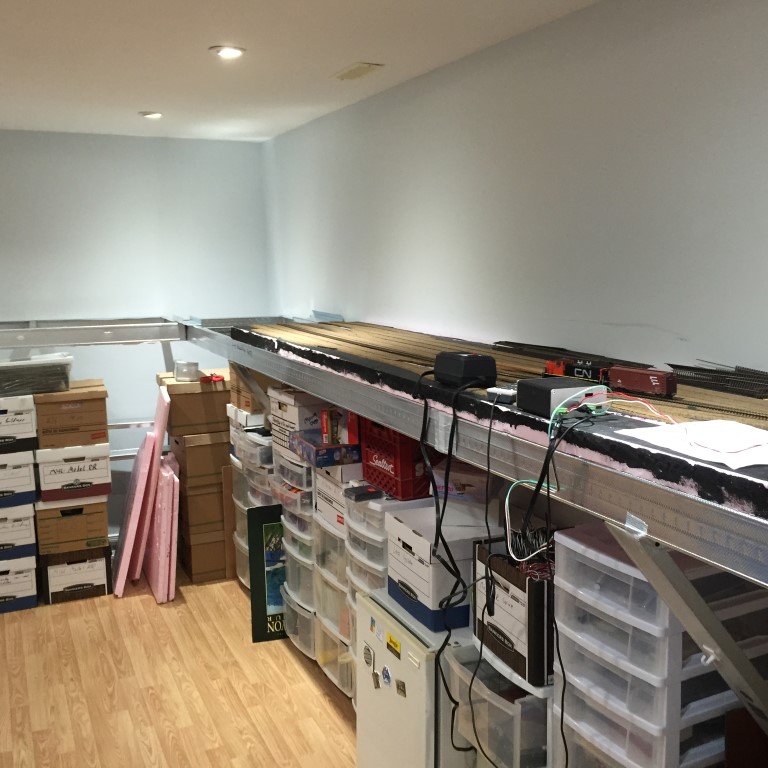 The main train room looking from the staging area