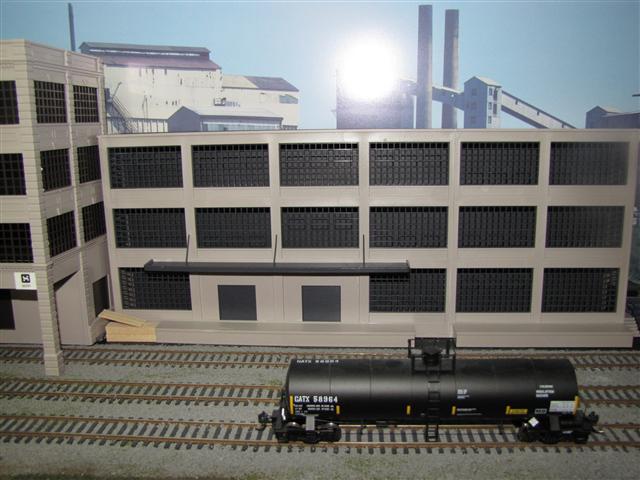 This is Abercrombie where the Scott Paper Mill is. This is one of two Walthers background buildings that I built this month that will serve to ship kraft pulp out by boxcar.t.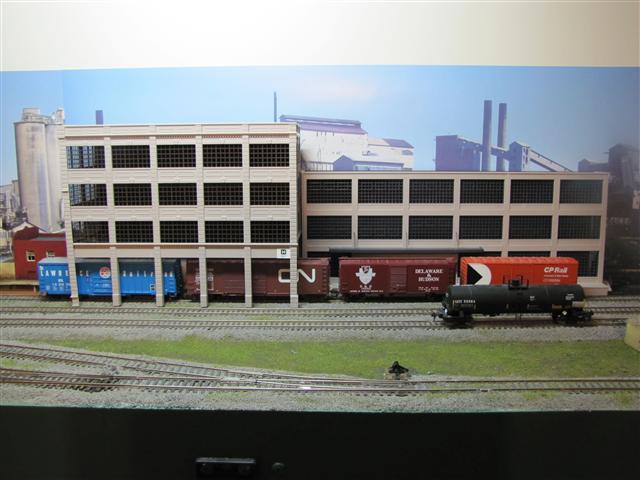 At Scott Paper, here are the two buildings together with boxcars in front of them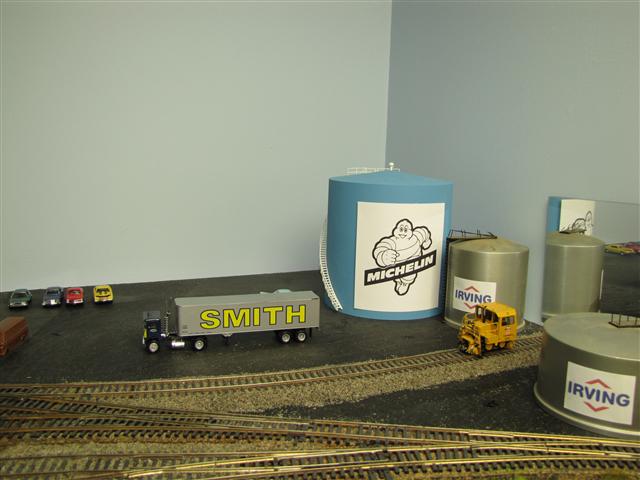 At Michelin (Granton). I hope to find a decal of the "Michelin Man" someday that will replace what is on the tank.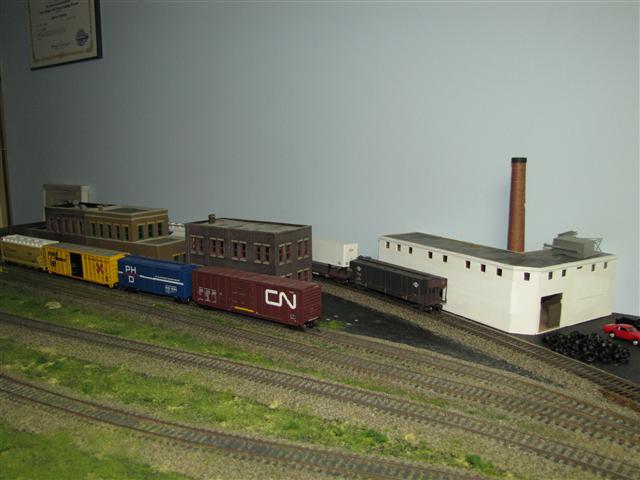 The DPM buildings have moved from Scott Paper to Michelin for the moment until I build something a bit more industrial.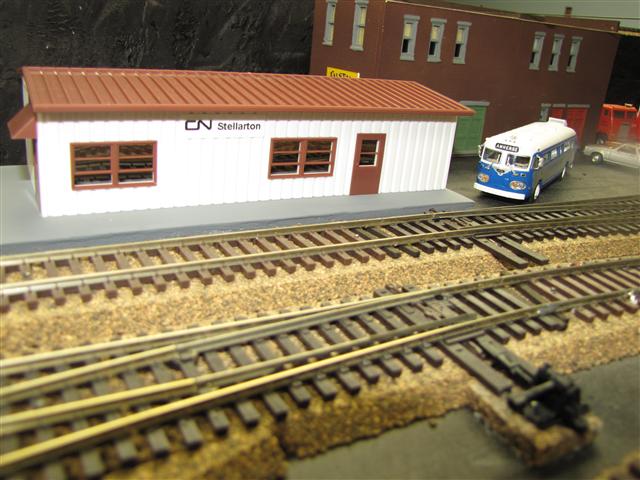 A stand-in for Stellarton Station until I kit-bash another kit. I plan on painting this in the CN colours of the station of the day -see below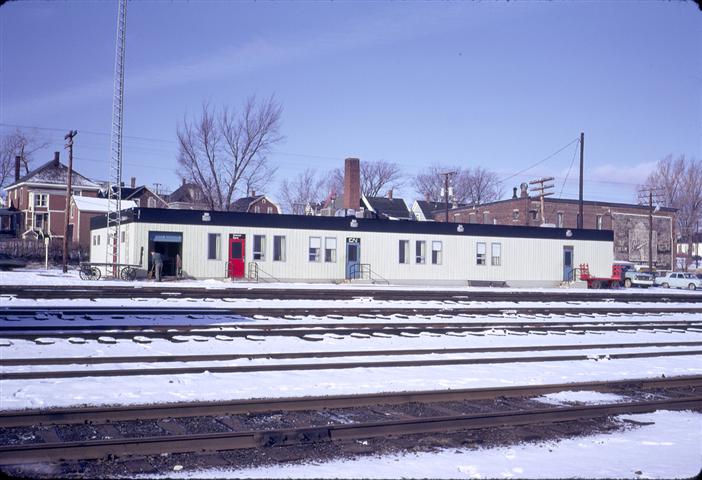 This is Stellarton Station in 1976. Thanks to Gary Hadfield for this picture. I have an ME kit that I will kit-bash into something close to this.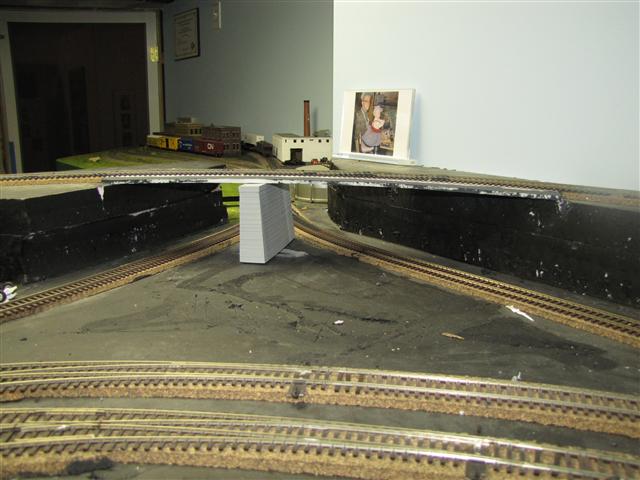 This one of three bridges that Eric Halpin and I built using Gatorboard. They will be ballasted plate girder bridges. The lower tracks are the wye at Stellarton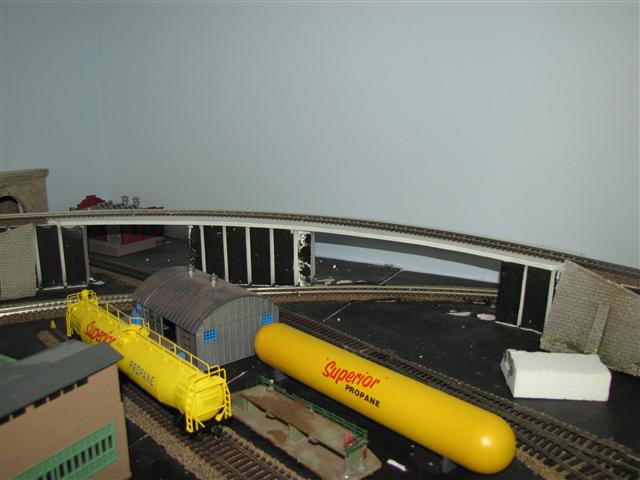 The second of three bridges built with Gatorboard. This will likely become two bridges, also ballasted plate girder bridges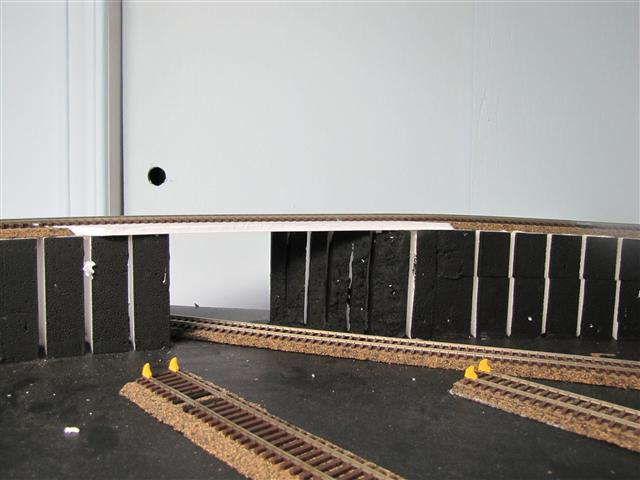 The third (and smallest) of the Gatorboard bridges. A view from above is below