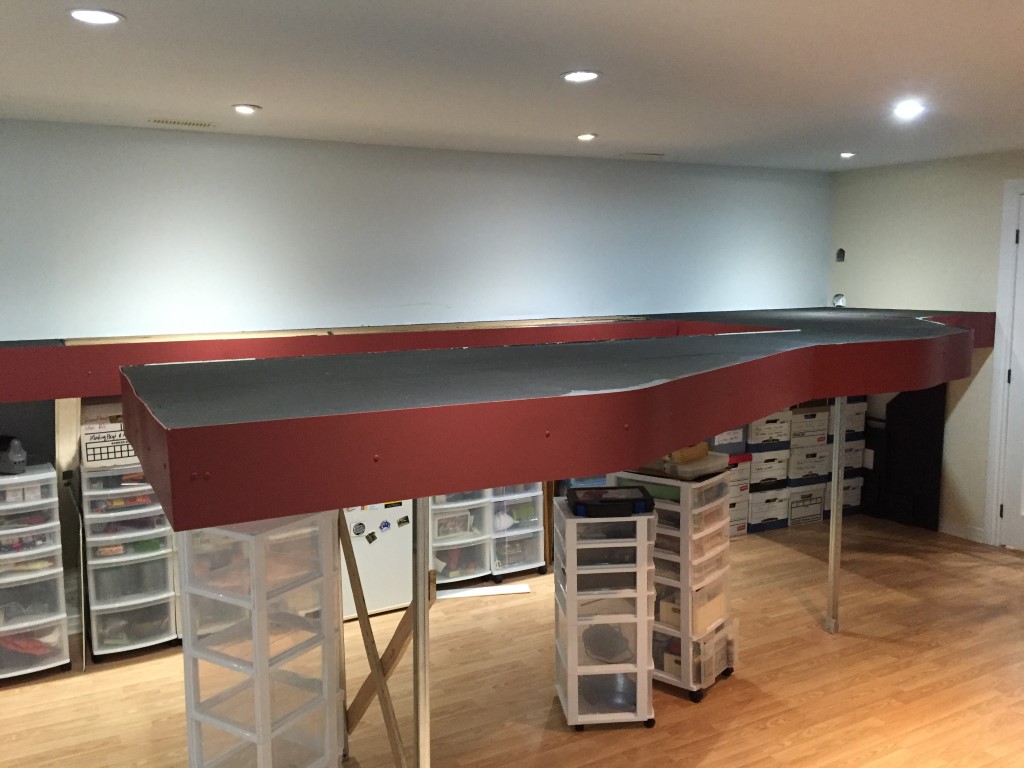 This is the main train room. The peninsula in the front will be Granton and Abercrombie. Home Depot was out of the plain board for the fascia so they gave me the stuff with white on one side for the same price. I put the white against the bench work, but it still shows on the lip, so I will go around with some black paint and get rid of the white. I experimented with spray foam to fill in some of the smaller gaps. It worked, but it was hard to get a smooth finish. The scenery will eventually cover it up.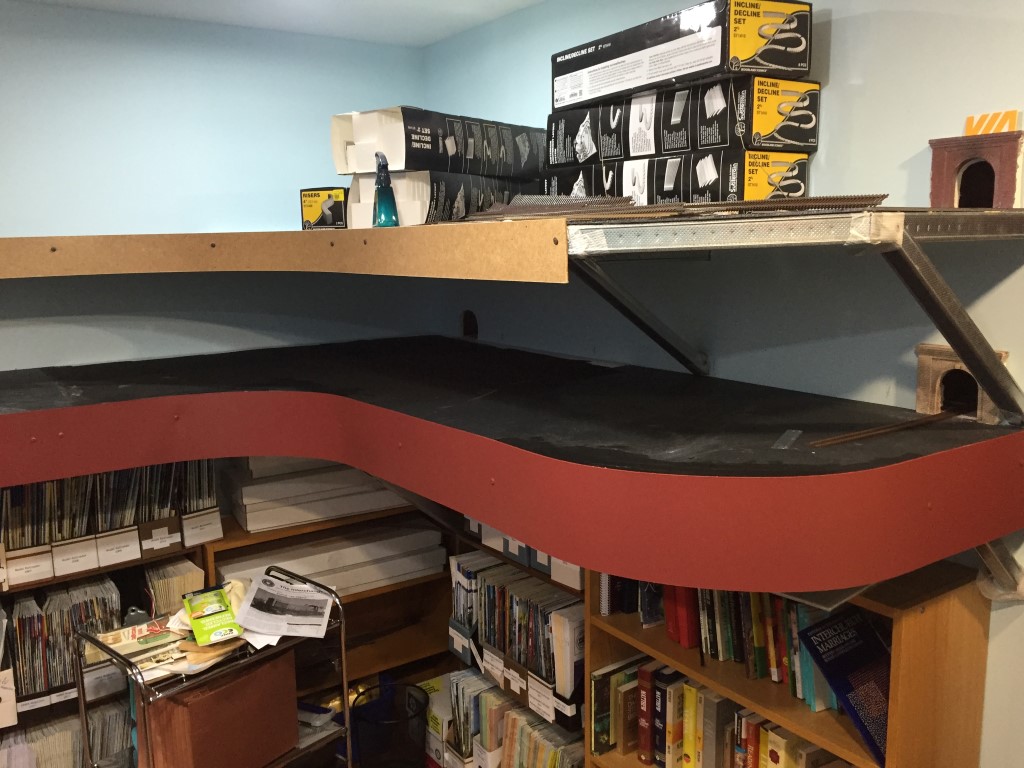 The lower deck staging. It will be some time before the track reaches the upper deck, so for the moment it is being used for storage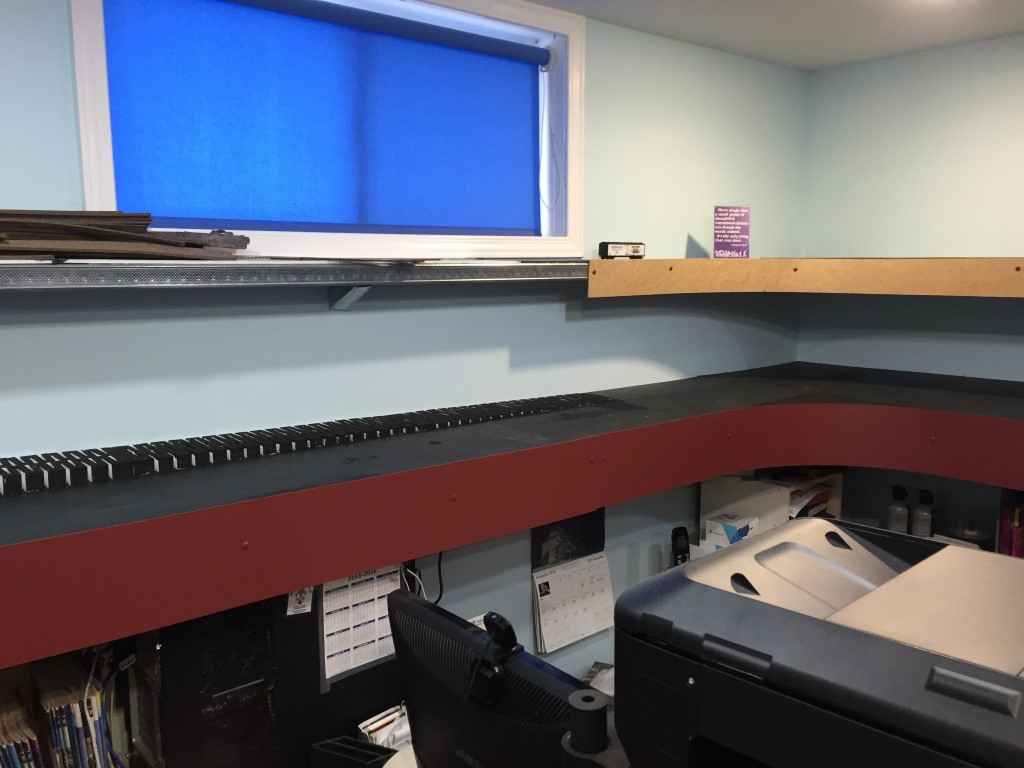 More of the lower deck staging over my desk / computer. The incline to the tunnel to the other room can be seen.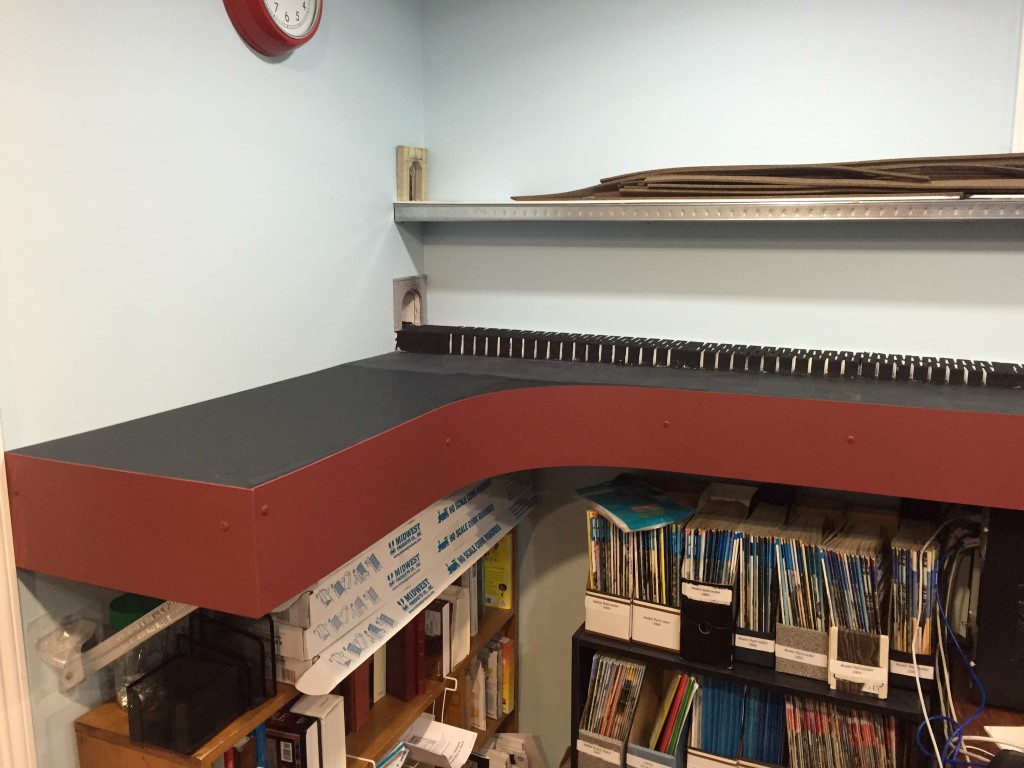 I built this last piece of bench work in the office myself. This will be D.C. Trueman Lumber (aka RIversdale Lumber) in Valley. The tunnel to the main train room can be seen.
This is the loop section from staging into the furnace / laundry room. Still some work to be done on that level including filling in a piece between the fascia and bench work.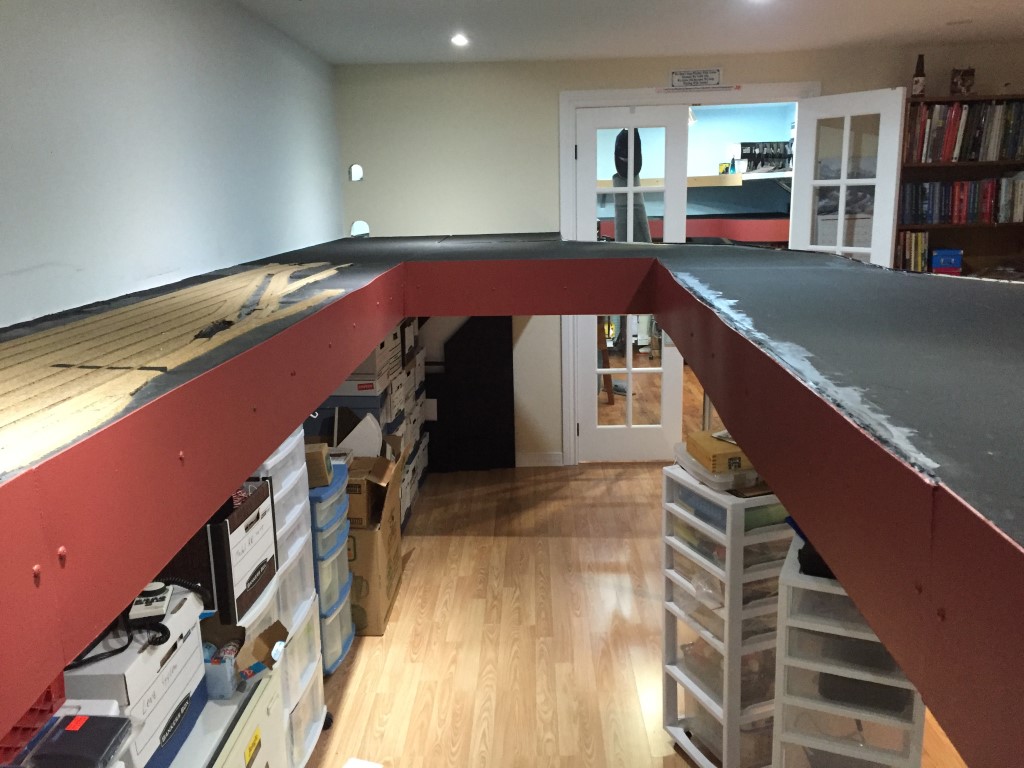 The main Stellarton Yard on the left. The cork and foam were saved from the original layout. I need to touch up the black paint on the right with the flat black that is used on the rest of the foam. The craft paint I used is too glossy.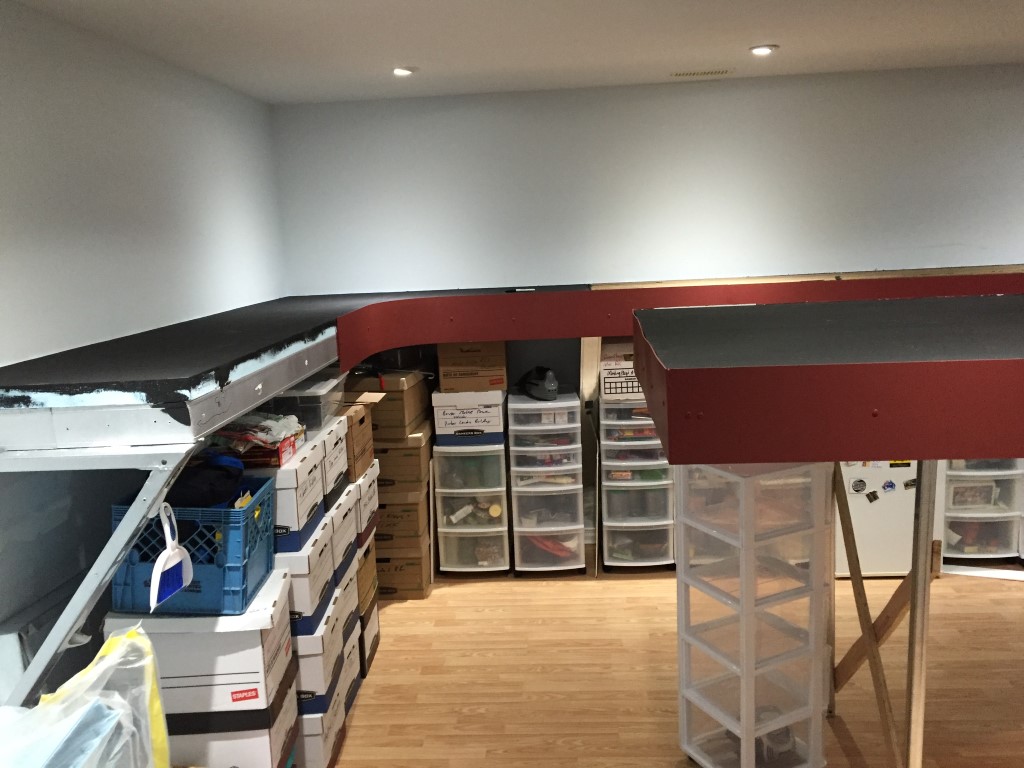 The rest of the bench work will be built on the end of the piece on the left. It's obvious from this picture how nicely the fascia cleans up the look of layout.