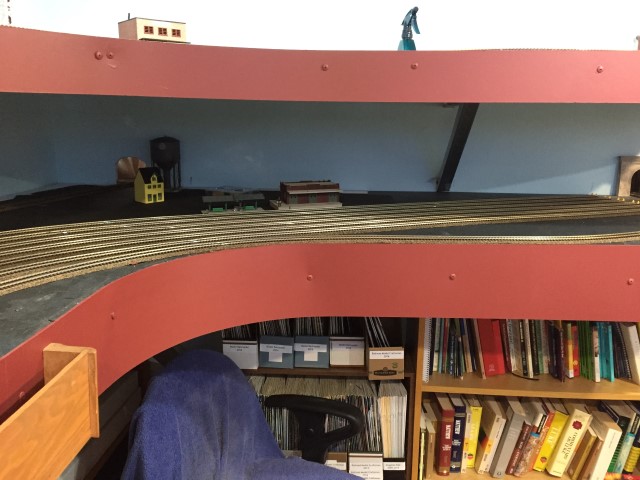 The Lower Deck (Staging) representing Truro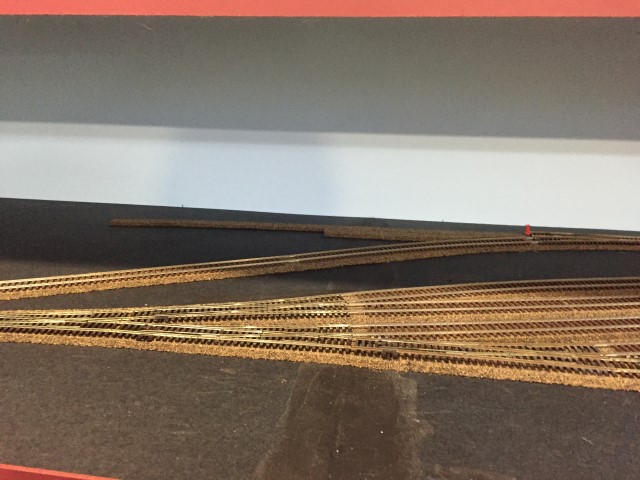 The entrance to the lower staging yard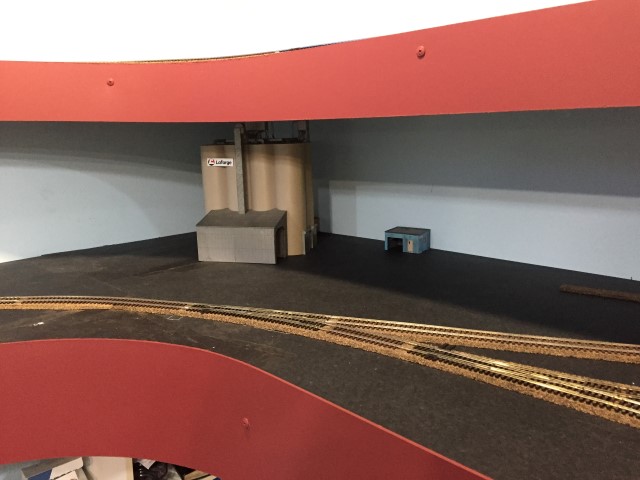 The Lafarge plant at Brookfield (outside of Truro)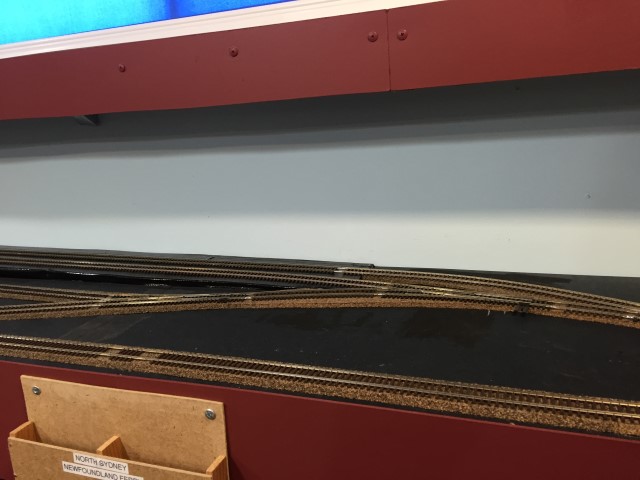 Track leaving staging in the back and entrance to Valley / Truro Industrial yards in the front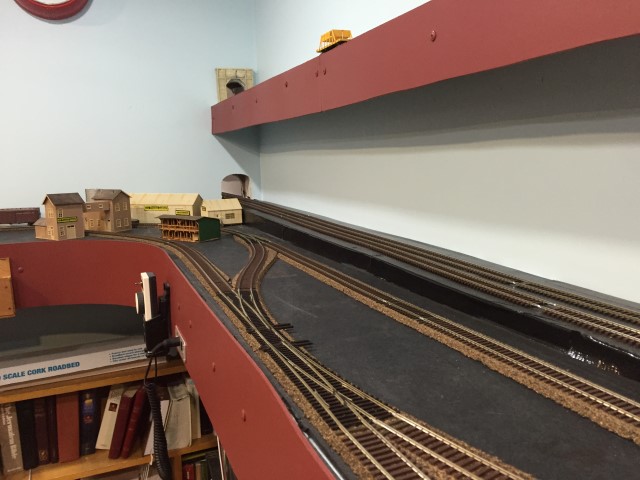 Another angle of the Truro / Valley track with D.C. Trueman Lumber in the back. Track to the main train room on the right.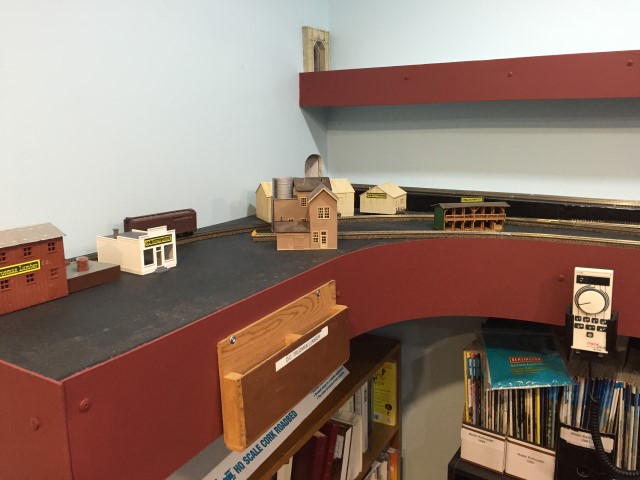 D.C. Trueman Lumber with the buildings in. All of lumber is packed up until the wiring is done.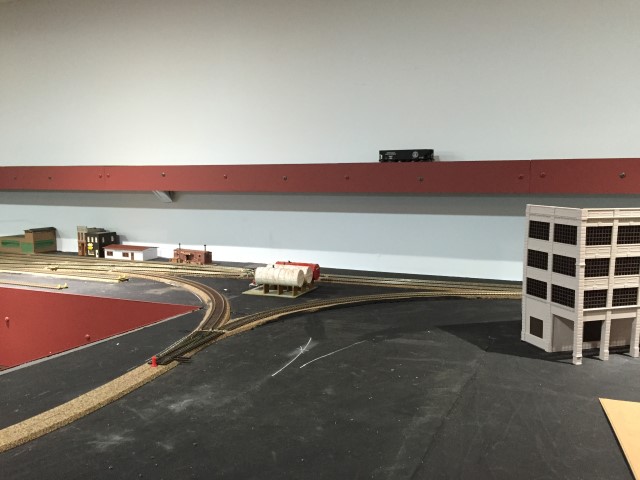 The wye at Stellarton. Currently I am working on the track on this peninsula that represents the Oxford Sub, mostly the Michelin and Scott Paper plant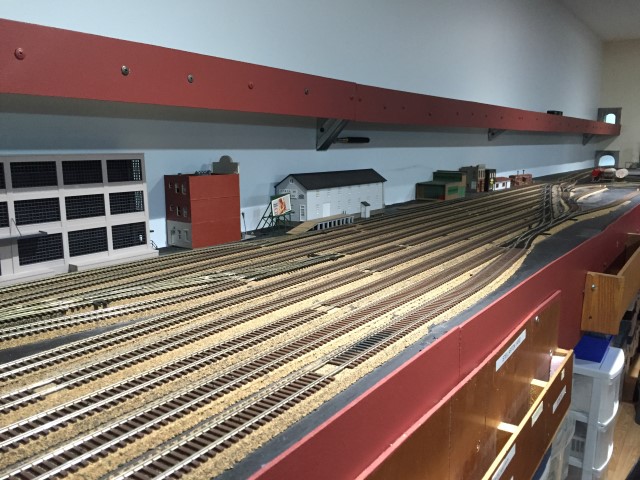 The Stellarton Yard. The foam and cork from this yard was saved from my previous layout. Some of the storage tracks have been extended. This yard is based on a classic John Armstrong yard.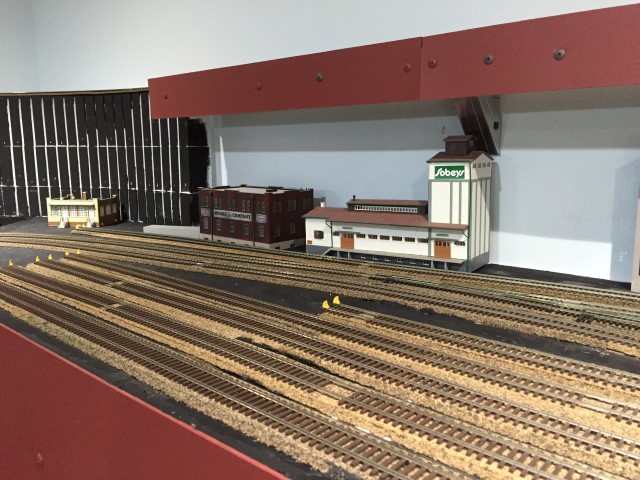 The other end of the Stellarton Yard with Sobey's in the background.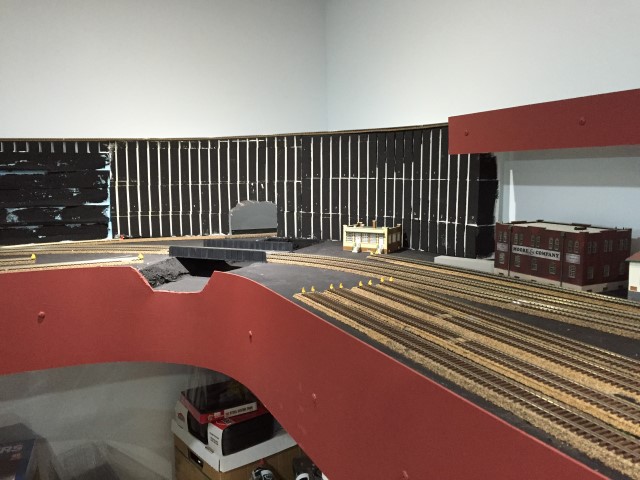 Stellarton Yard and the bridge over the East River. This is a temporary bridge.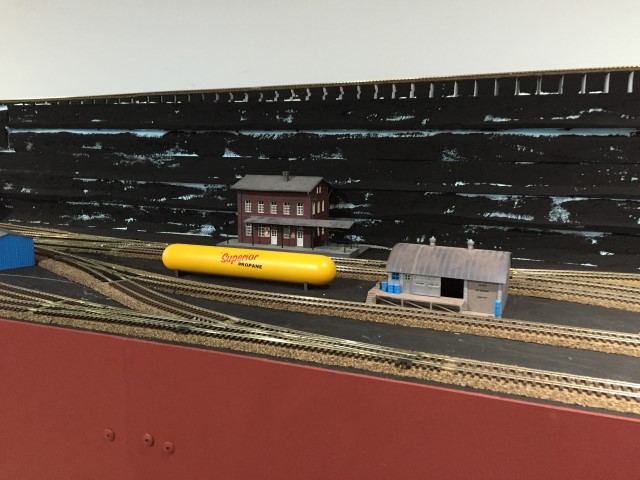 New Glasgow with the Thorburn Spur on the top left.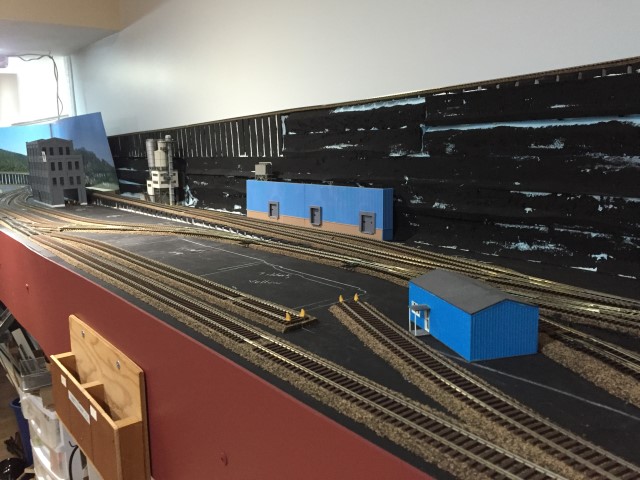 New Glasgow and Trenton trackwork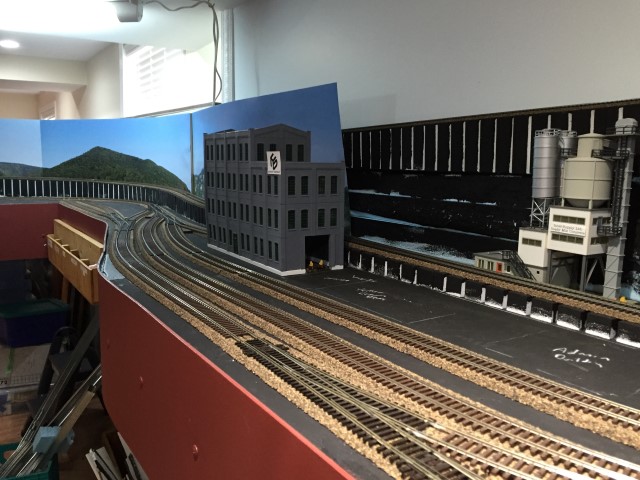 More of Trenton trackwork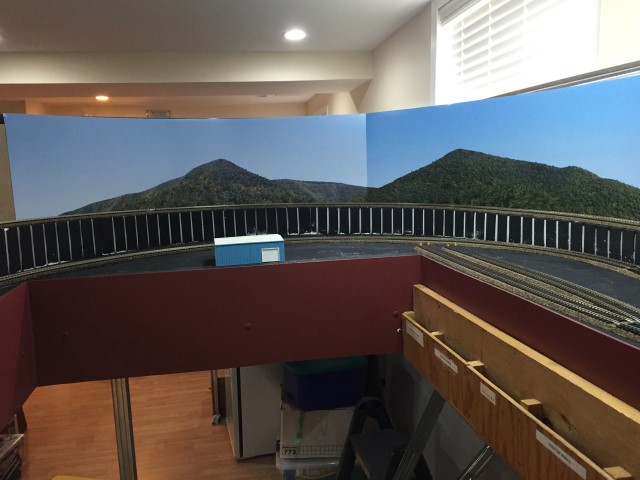 The small blue building is where the Trenton coal fired power plant will be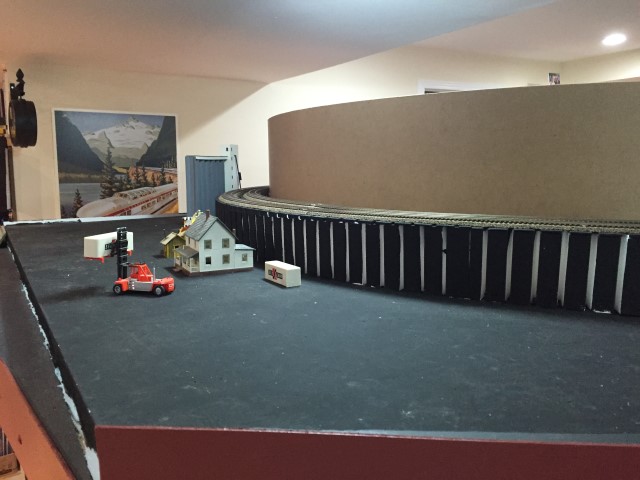 Pictou Landing. I'm just starting the track work in here.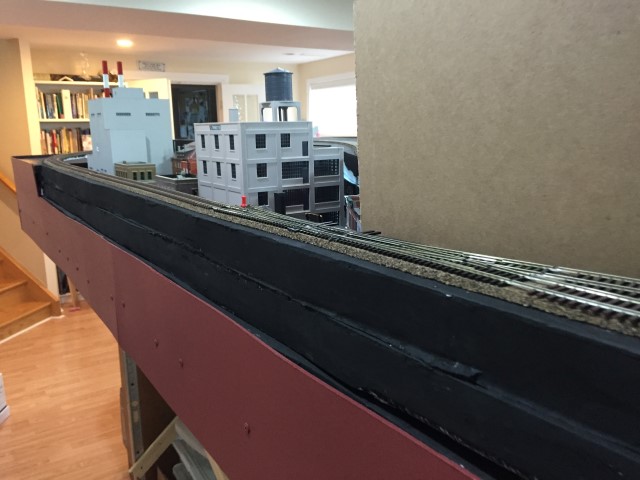 The mainline from Trenton to Havre Boucher. Many of the buildings are being stored in a place that will eventually be a lake and a rail bridge, with possible another industry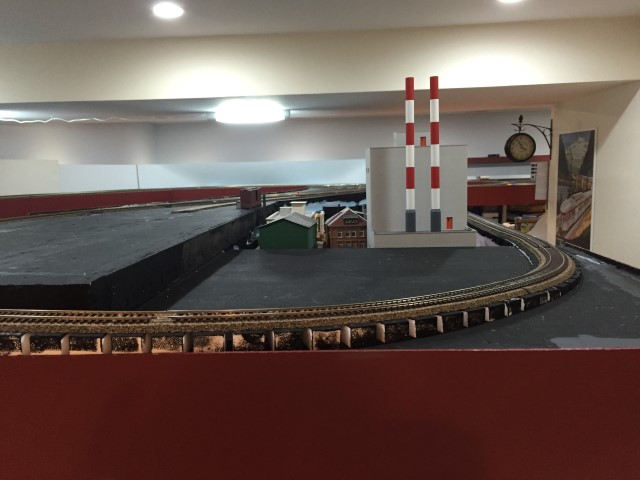 The track coming up and around the loop to Havre Boucher with the stored buildings.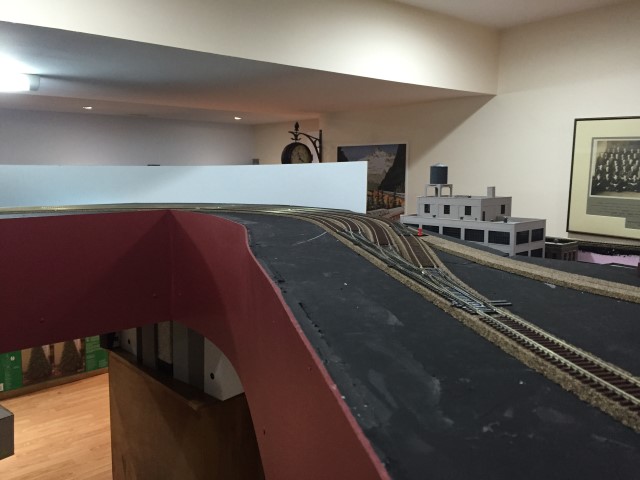 Entrance to the Havre Boucher Yard. This will be Lyn Junction with the back track being the Mulgrave spur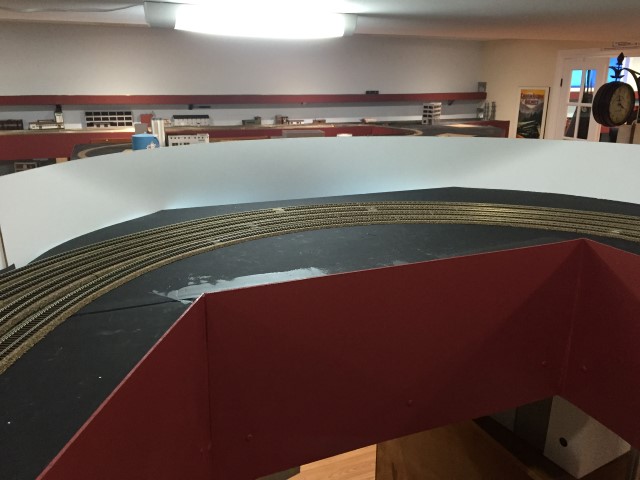 The Havre Boucher Yard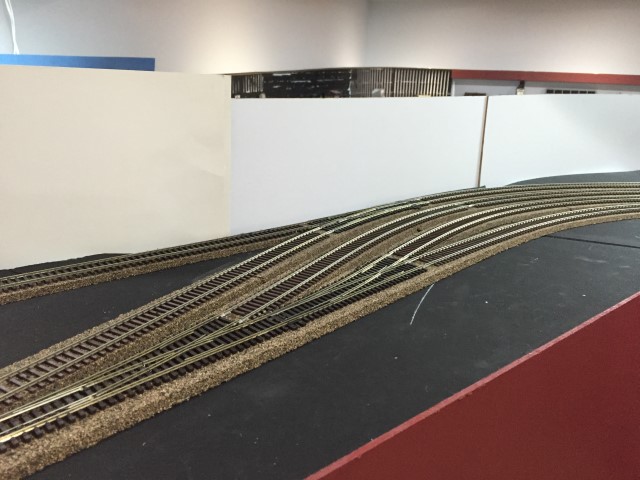 The back track is the Mulgrave Spur
]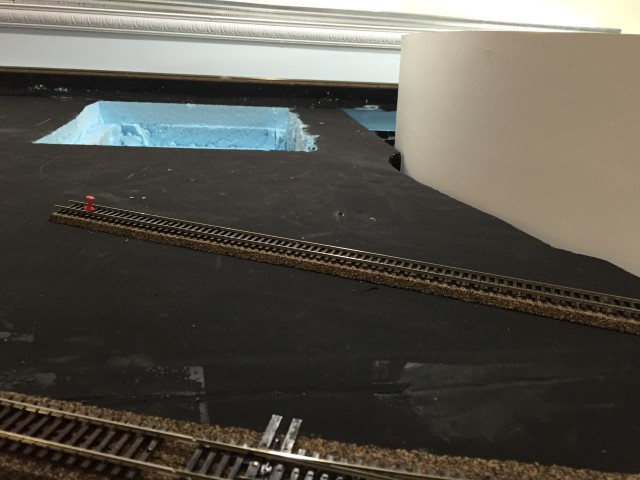 This is Auld's Cove. The access hole in the back will be painted a rocky colour and will represent the huge quarry at Auld's Cove that re-opened in 1978 and was run by the Chisholm family. The quarry was originally used to fill in the Canso Causeway.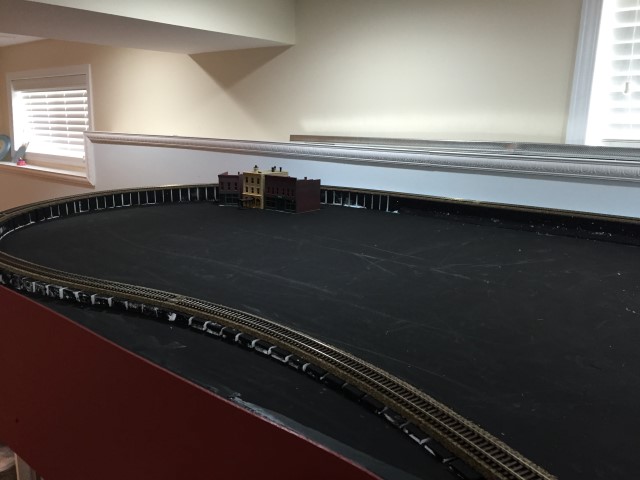 This will be the town of Mulgrave. It was originally a busy railway town where cars were loaded on ferry's to Cape Breton. When the Canso Causeway opened, Mulgrave really suffered. There was still a spur going into Mulgrave in 1978 and a couple of interesting industries.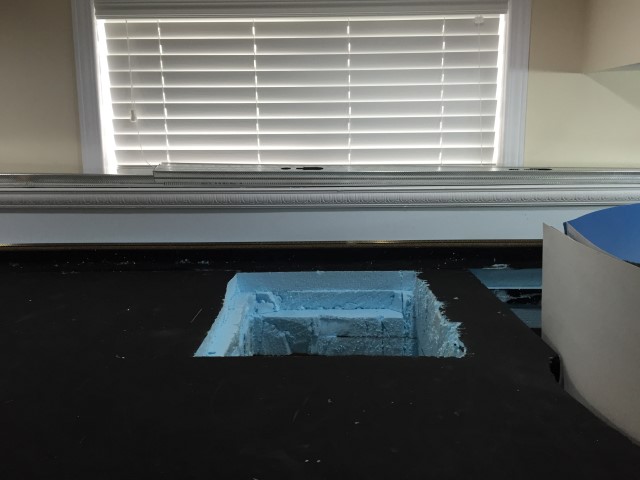 Another view of the access hole. It's easy to see how it will look like a quarry when painted.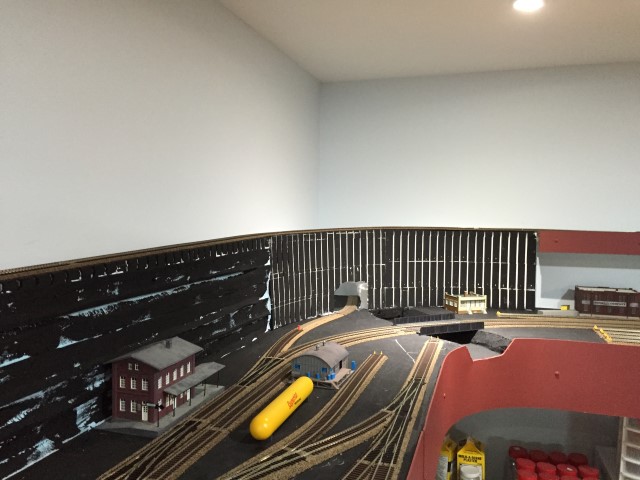 The upper deck going behind New Glasgow and Stellarton. The hole in the curved section at the back is for the Thorburn Spur.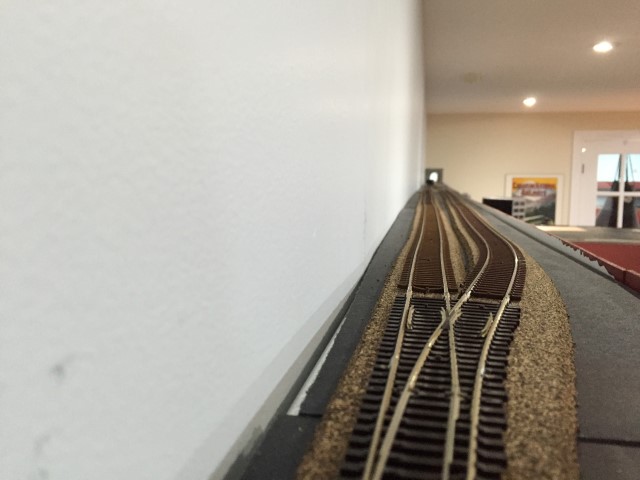 The upper track above Stellarton with a passing siding.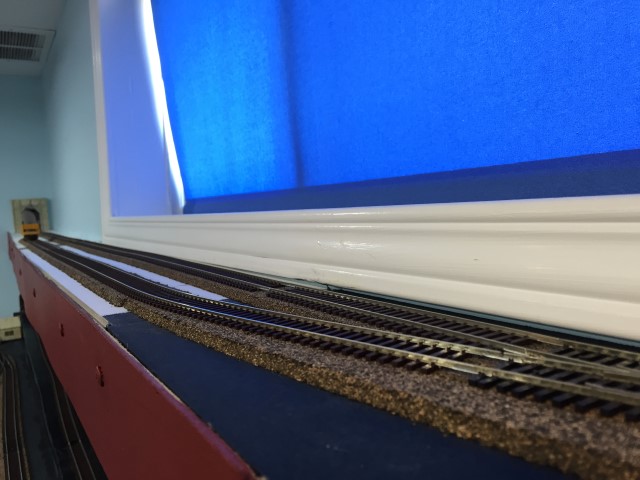 Upper deck now back in my office. The track on the right represents the Newfoundland Ferry.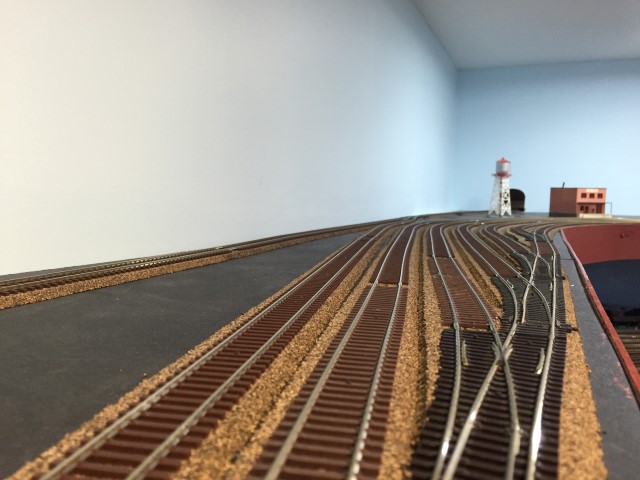 Entrance to the Sydney Yard (upper staging) and loop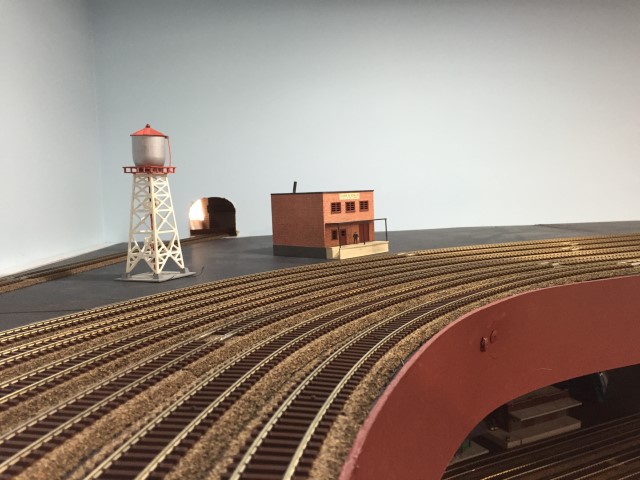 Sydney Yard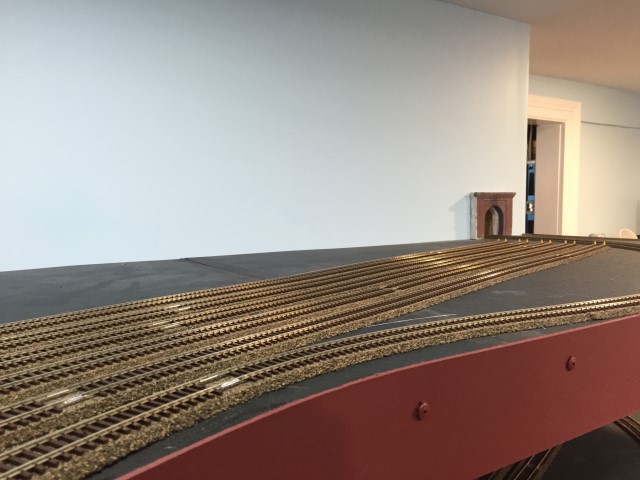 Sydney Yard storage tracks and the loop track going through the wall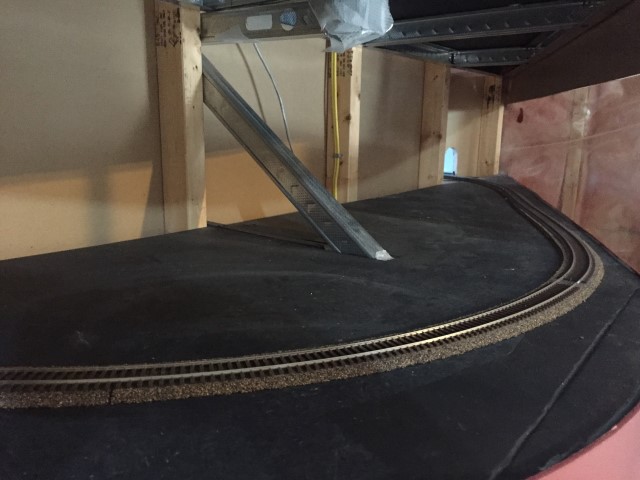 lower loop in the laundry room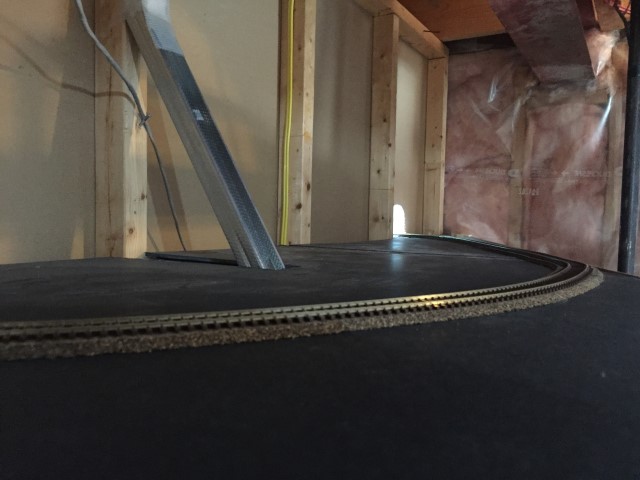 upper loop in the laundry room