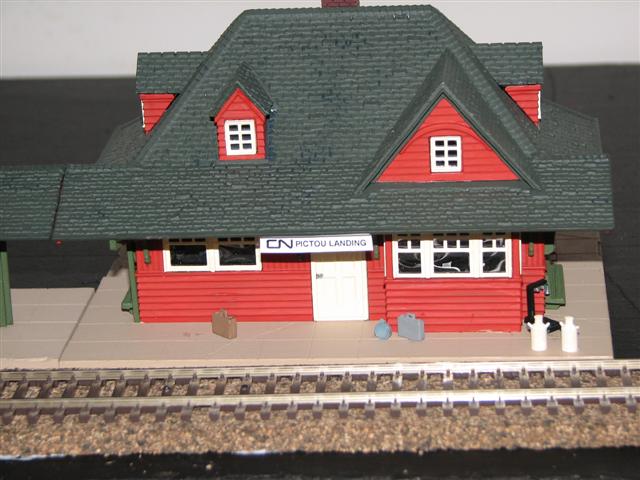 This will be the Pictou Landing Station. Even though it is a common kit, it looks a lot like the Pictou Landing Post Office. I may modify it a bit.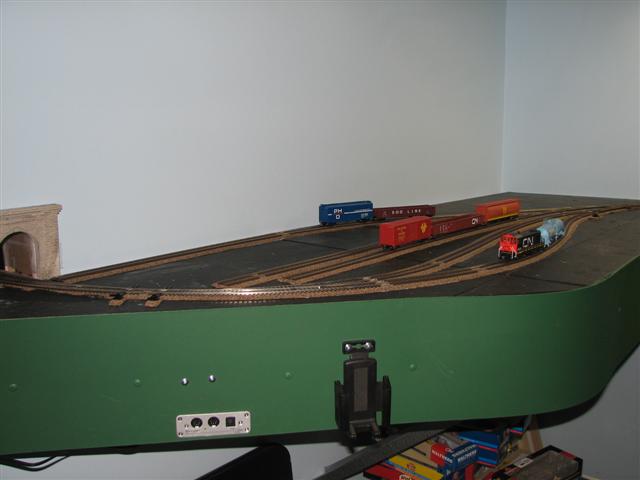 This is Granton and will be the Michelin Plant. We added a triangular section (above the throttle connection) to allow for more of main line run on the Oxford Sub and to come into Abercrombie at the top.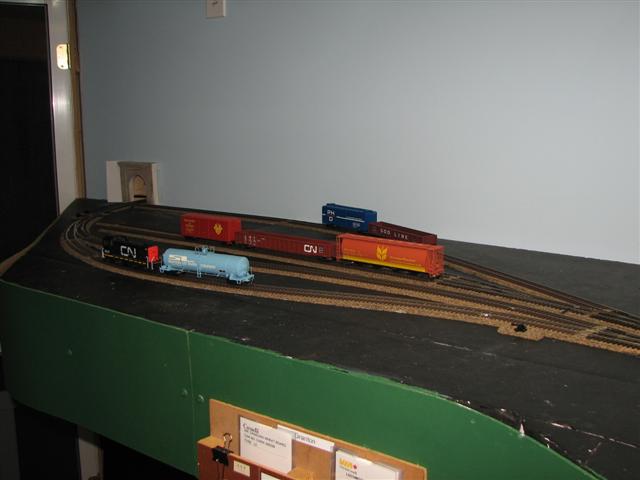 Here is Granton looking the other direction and into the tunnel to Abercrombie. The tunnel may become and underpass under the Trans Canada Highway.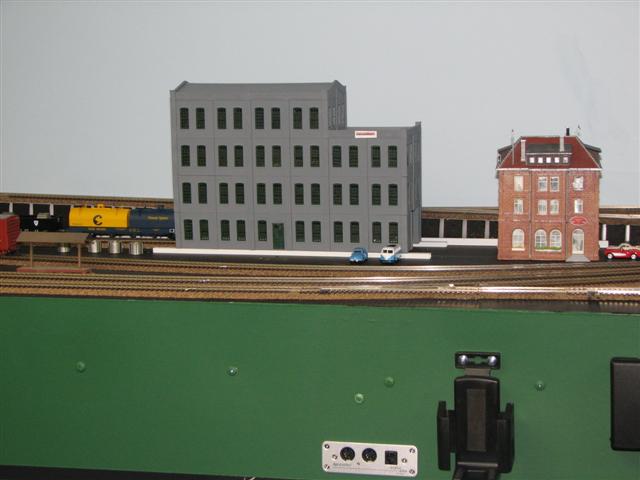 This is the Trenton Works buildings (so far). The grey structure has trains going into it and is on some styrene that will be painted and glued as a foundation. The administration building is on the right.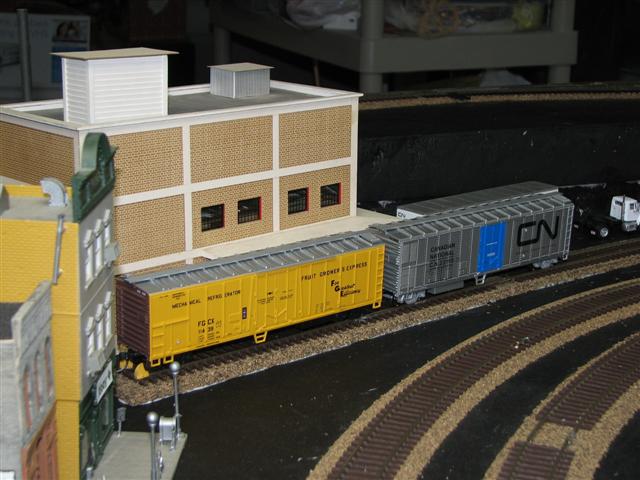 This is the Sobey's Warehouse with some store fronts beside it.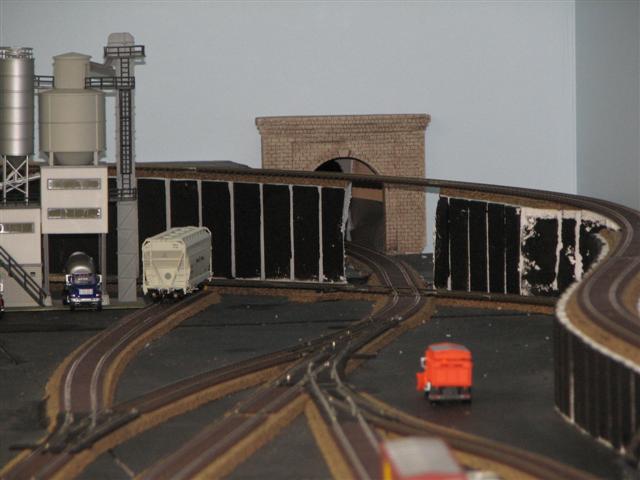 The tunnel to Pictou Landing. It now is much easier to switch Trenton Works.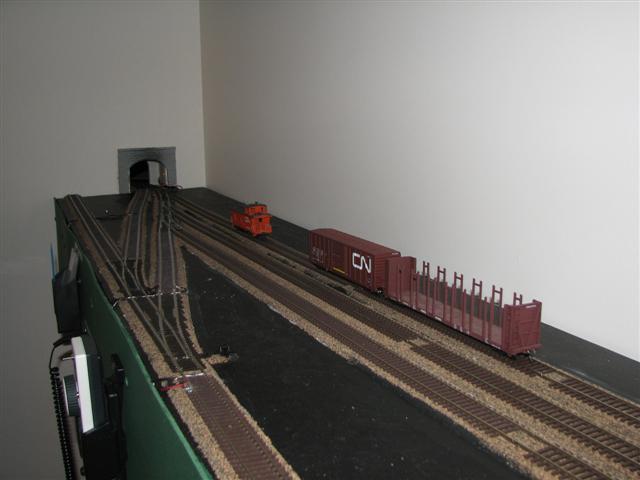 This is Abercrombie (Scott Paper)> It has only been wired for 24 hours. The three tracks on the right will be going in between two buildings. The track on the left at the back will have a pulp wood pile beside it.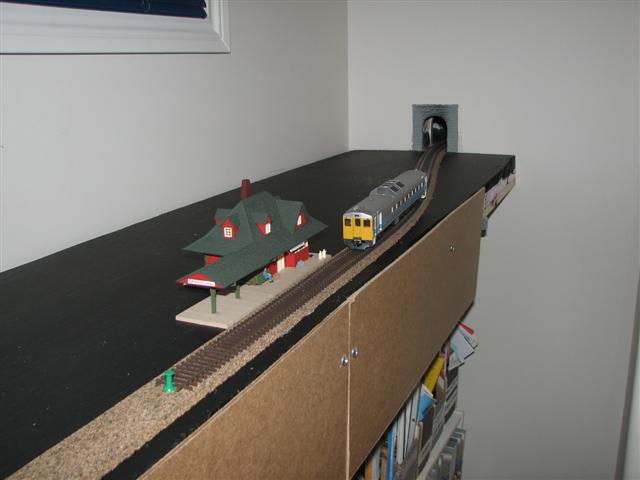 This is as far as we go through the wall on the way to Pictou Landing. We have 14ft more of track to go and lots of turn outs.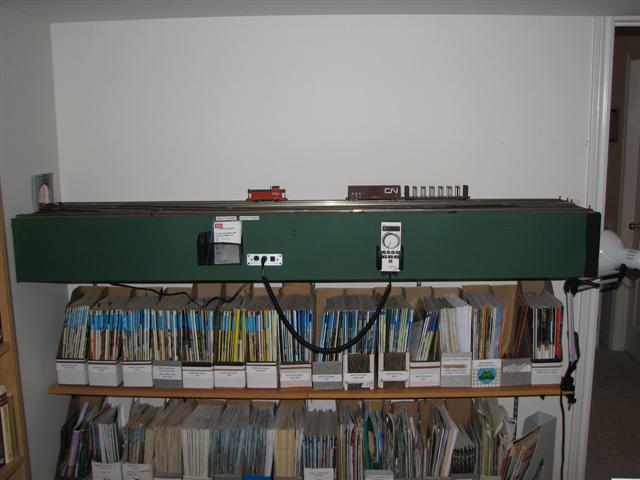 Another view of Abercrombie (Scott Paper) with shelving beneath