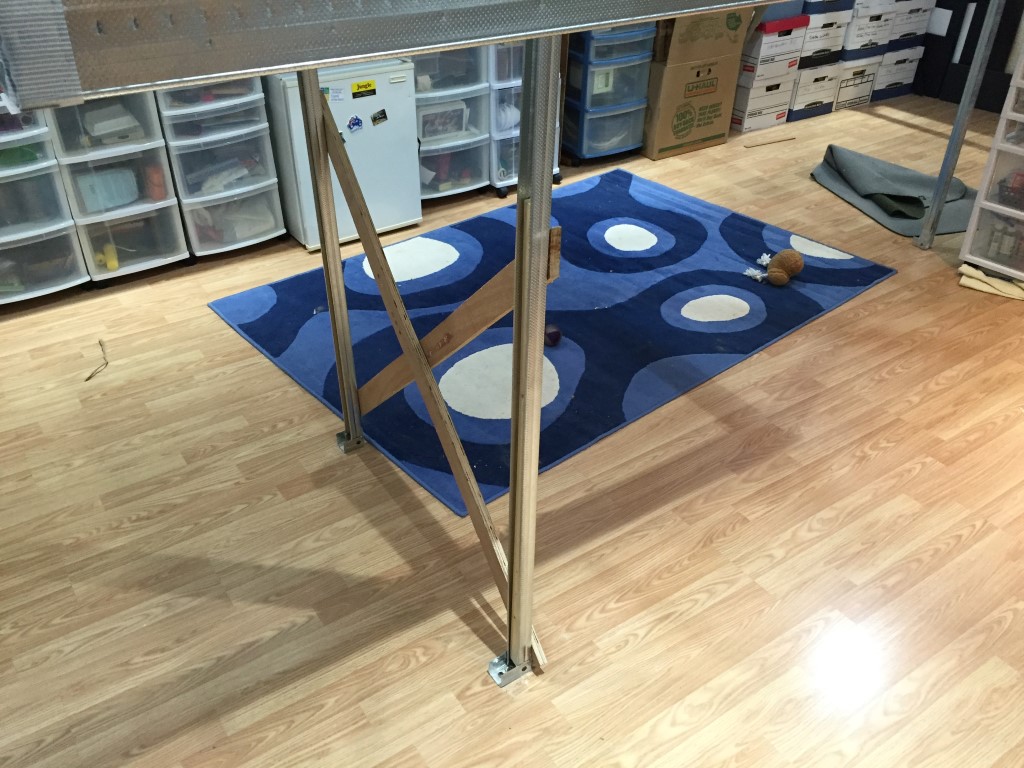 The legs for the peninsula. It took us quite some time to get the peninsula solid enough. There are still a few things to do, but it pretty good on just three legs.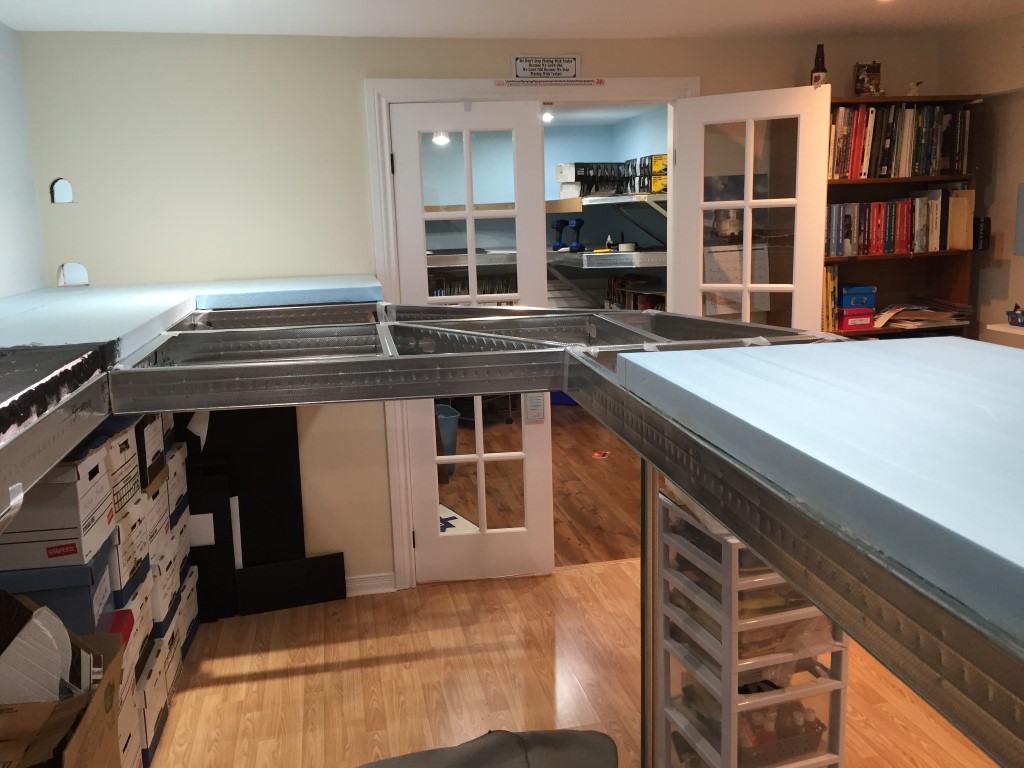 The peninsula with the two portals from staging on the left. The mainline will climb to the level of the top portal which is about 12 inches above the lower one.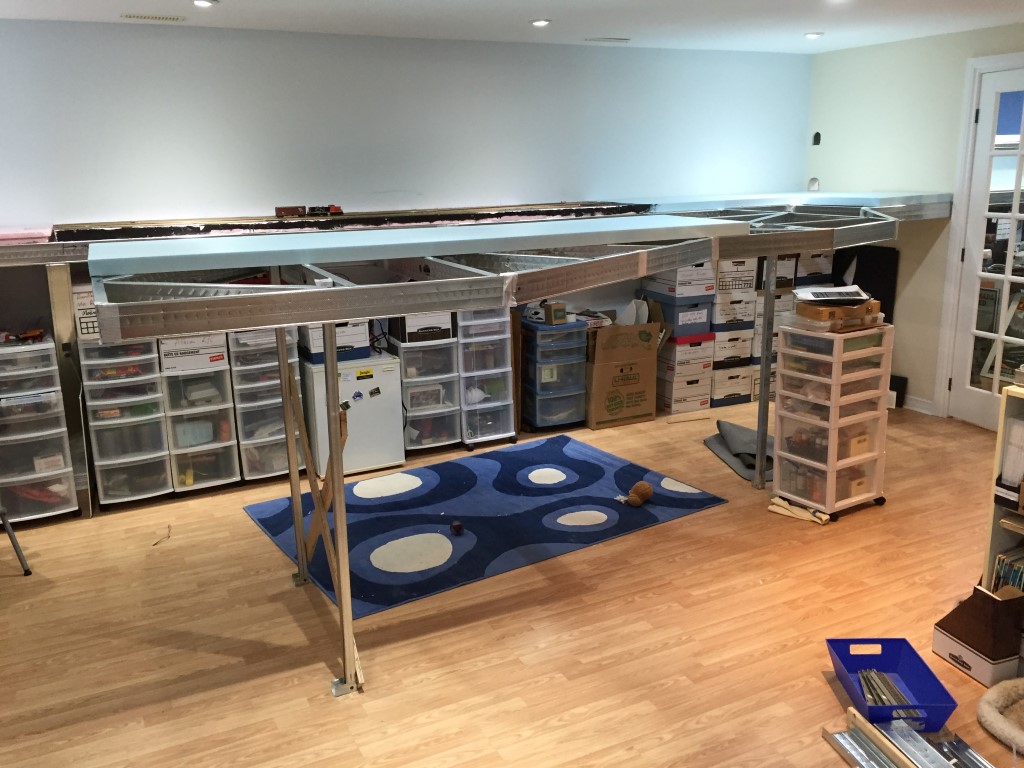 The peninsula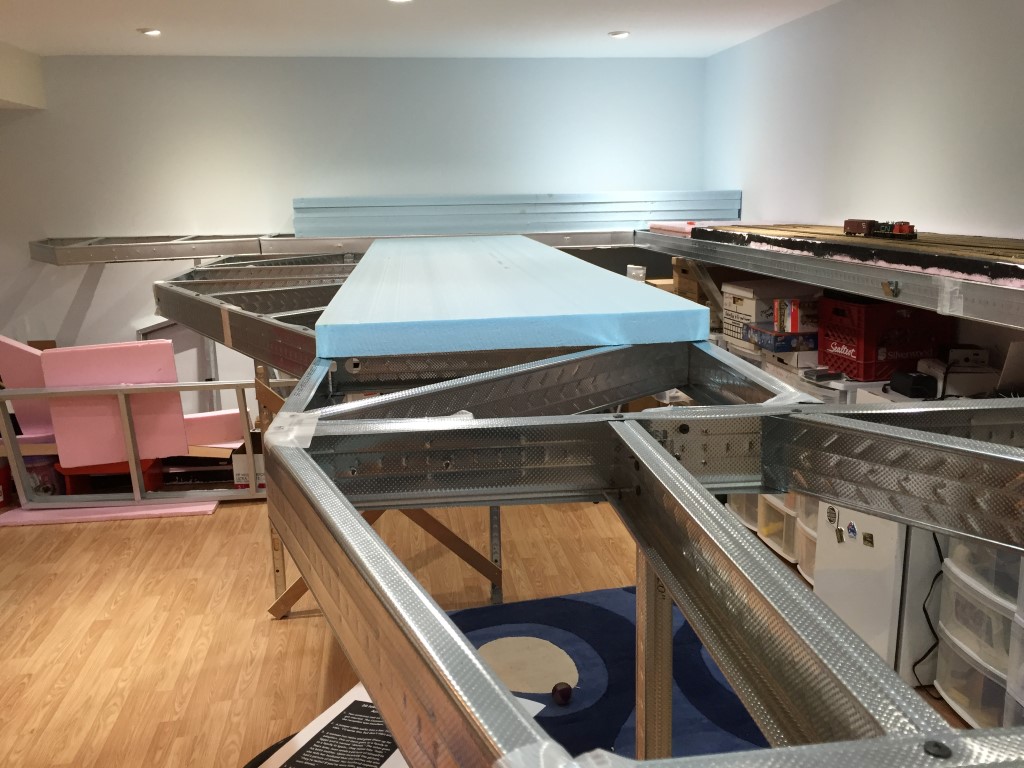 The peninsula viewed from the staging area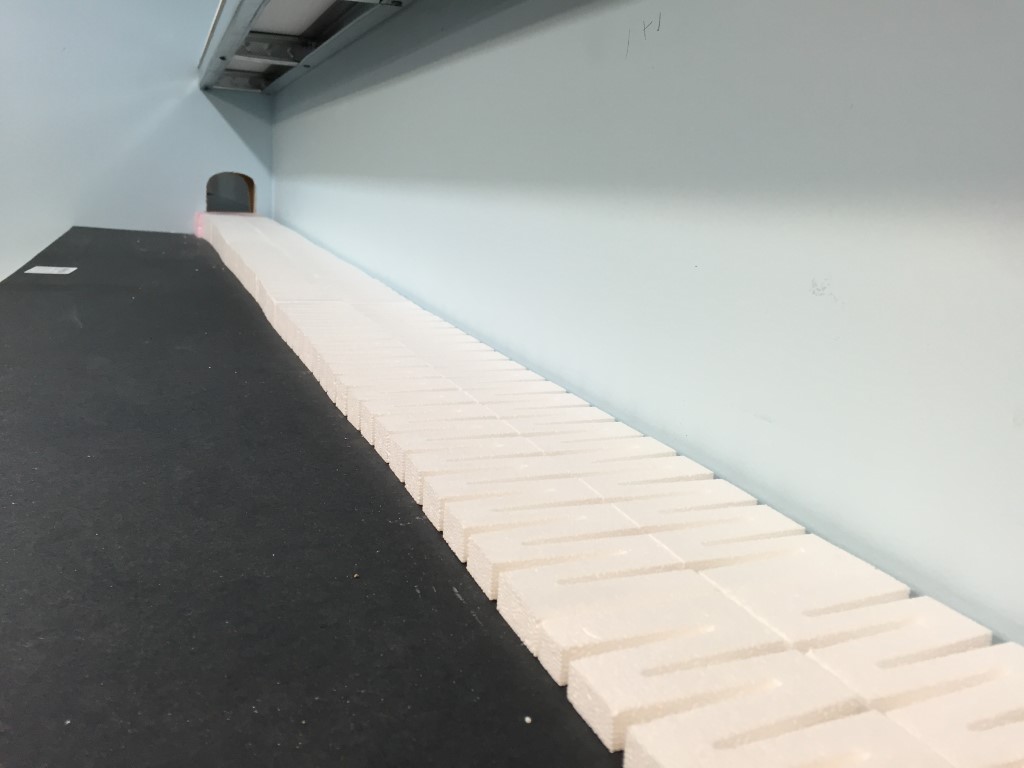 The climb from staging to the portal to the main train room.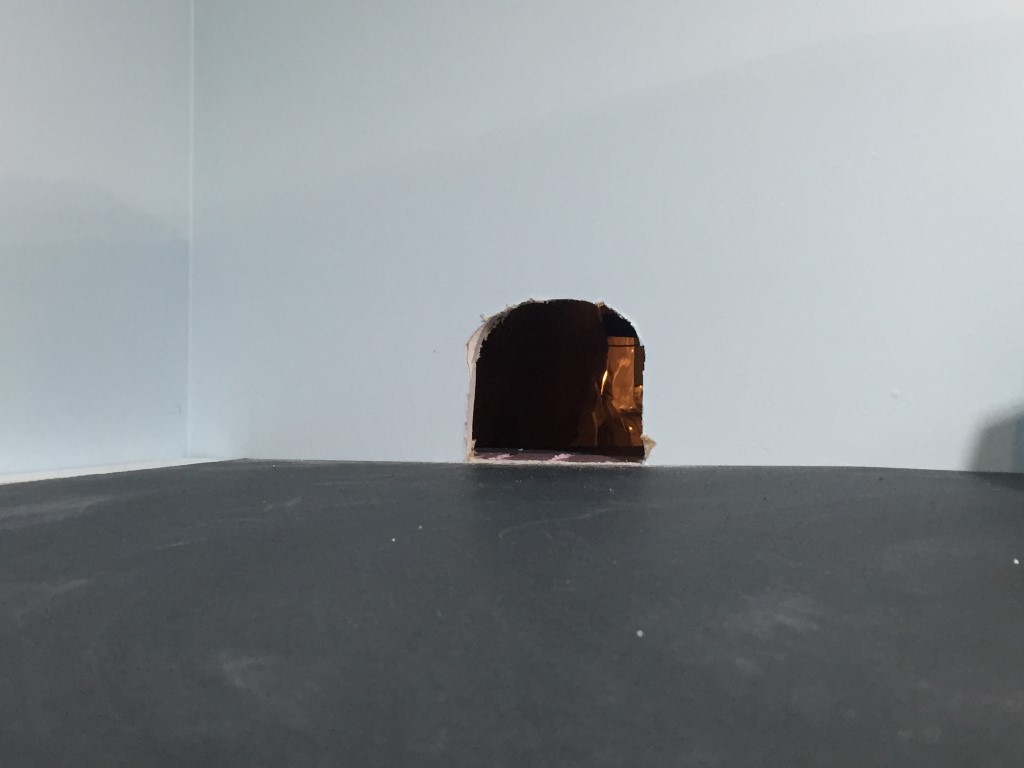 One of the portals from upper staging into the loop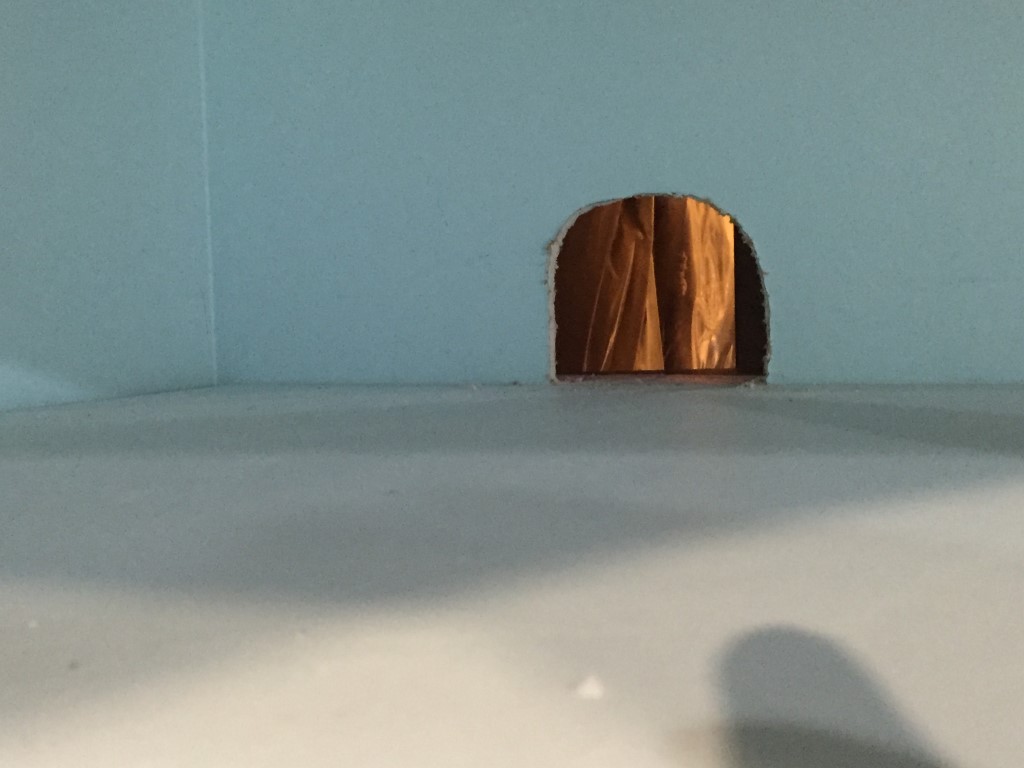 One of the portals from lower staging into the loop