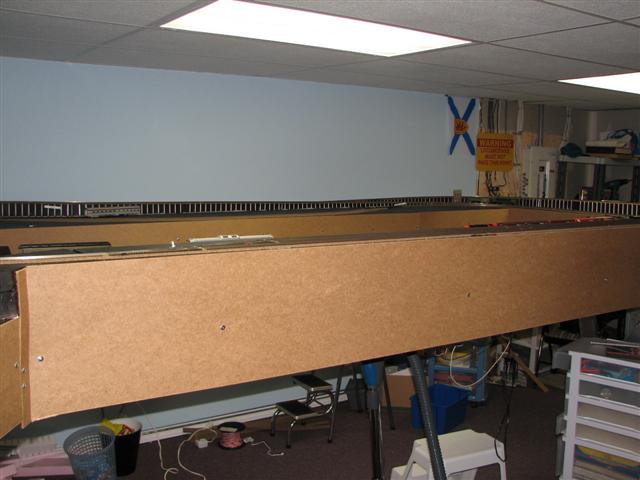 This a view of the layout as you walk into the train room.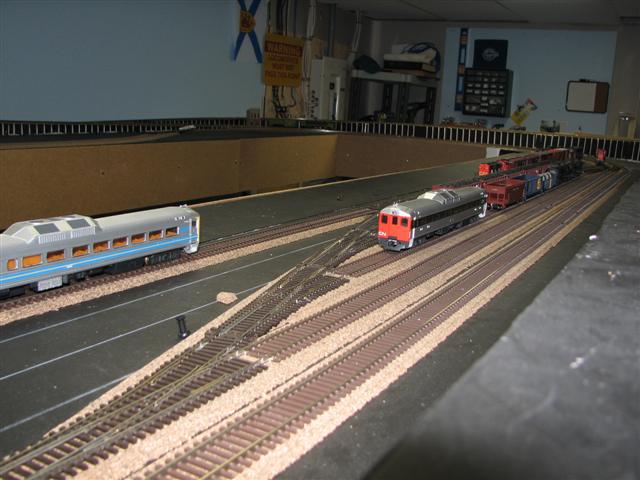 This is a view of the Eastbound ladder from the main line at Stellarton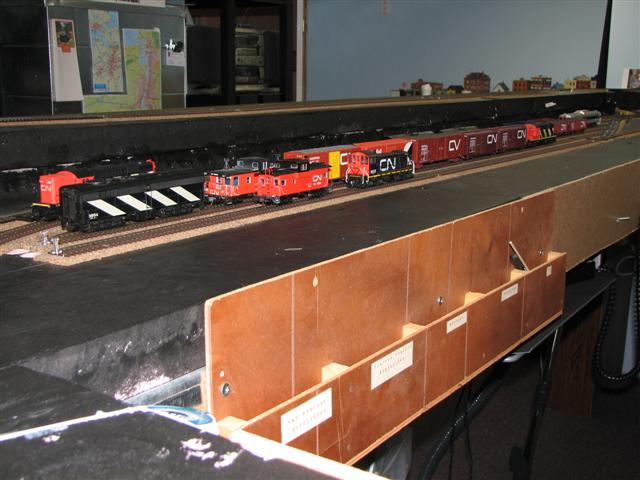 Here is view of the Stellarton Yard standing in New Glasgow. The card holder is from my father's 1960's layout that ceased operation soon after he died in 1968.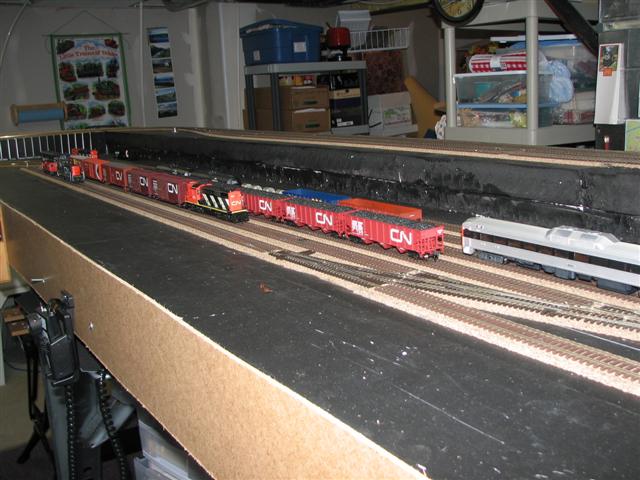 Here is another view of Stellarton Yard from another angle - standing in Trenton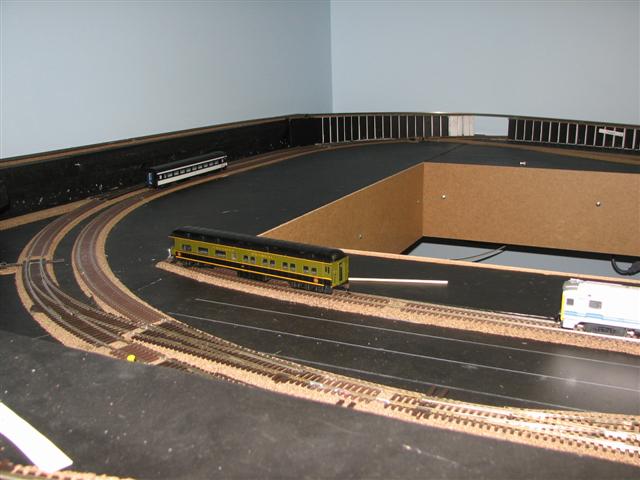 This view is looking West towards the track going to Truro. My new Rapido 1961 scheme passenger car is sitting in the background on the mainline.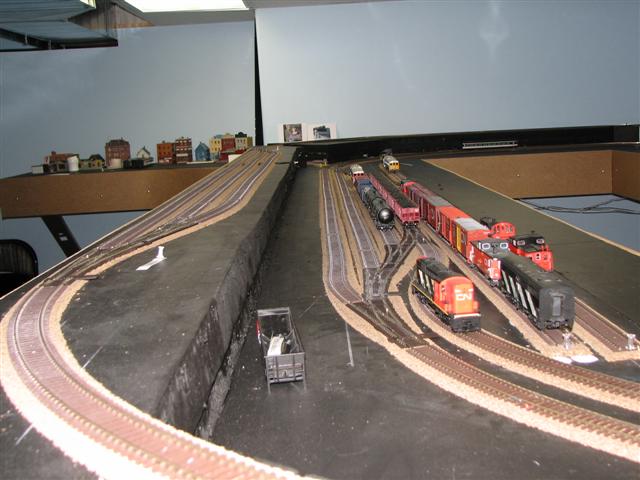 Here is a look at Stellarton and the staging yards (Truro/Antigonish). The buildings in the background are sitting in Granton and will be moved into place when all the track work is completed.