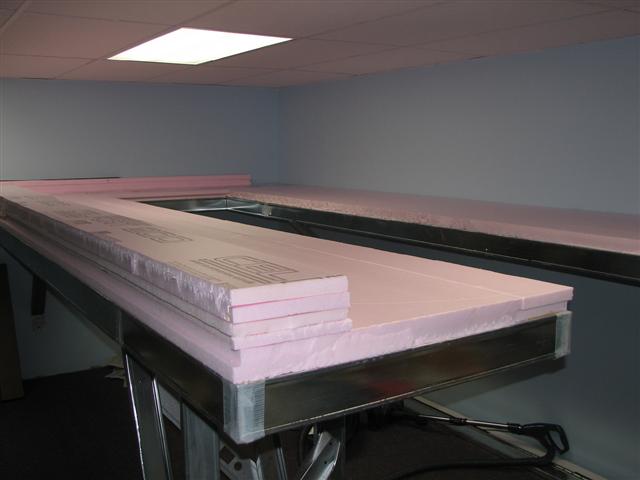 2" foam insulation was purchased and cut with a utility knife. One piece of 1 1/2"was purchased to make my staging yards at 3 and half inches higher. The staging yard (to the left) is 8 inches wide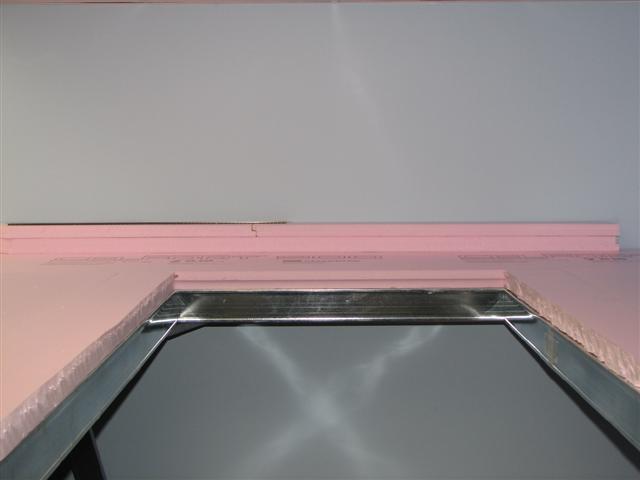 Another view of the insulation - The first cut was with a shoe knife that was recommended by an employee at Rona (on the right) -it made an awful cut, so I went to my trusty and cheap utility knife. Note the cut on the left is much cleaner.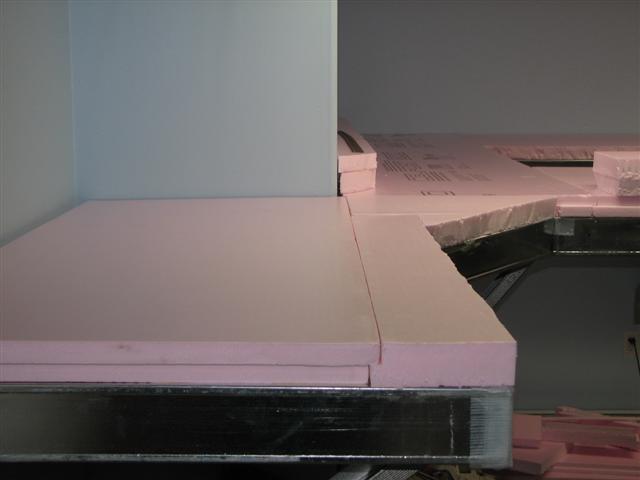 Pieces had to be glued together to make the right dimensions. It took three tubes of Lepage's PL300 to get the job done. This was used to glue to the bench work and to other pieces. This view is from the section that will be Granton. The higher section to the left is track going back into staging of which a small view can be seen on the right.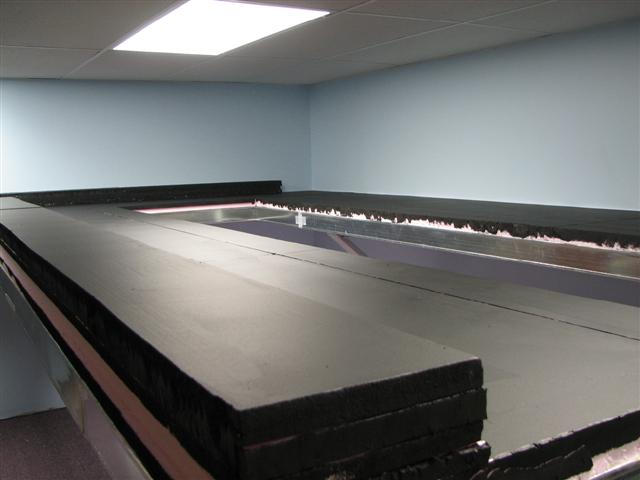 Here it is painted black with a flat black latex.